Tomb Raider To Continue As Comic, Before New Game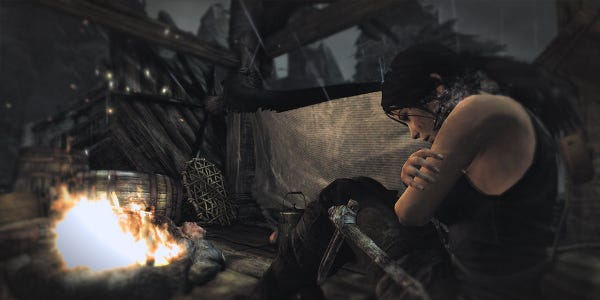 While a sequel to this year's Tomb Raider hasn't officially been announced, it's obviously inevitable despite rumours of "mediocre" sales (ie. Square's expectations were ludicrously high). And it seems the gap between the two games will be bridged by a comickybook.
Coming from Dark Horse, Kotaku reports the new comic will be at least in part created by Gail Simone (Dead Pool, Wonder Woman). The tone of the comic will continue to focus on Lara's so-called origin story, which the recent game rather weakly tried to be. But rather than being stuck on Collapsing Island, for the book Lara is to be back to her traditional globetrotting ways. And will, Simone says, lead directly into the plot of the next game. (Ooh - the next game's going to have a plot!)
Which is the strongest evidence there is, just now, of a new Tomb Raider. Which, as we noted in the earlier post about Square's woes, might be a good idea to announce so people have something to look forward to.