Ultimate DoW2 Retribution Gallery! Yes!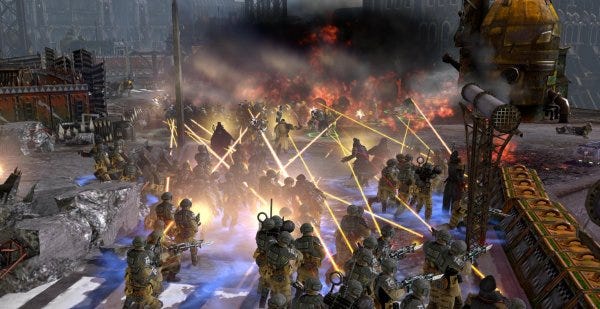 We have all the Warhammer 40,000 Dawn Of War II - Retribution screenshots! ALL OF THEM. The gallery below is easily the biggest and best screenshot gallery we have ever done. All the images can be clicked on for full size, and they show Imperial Guard in action, Inquisitor inventory screens, and loads of other Imperial, Chaotic, Orkish and Tyranidical happenings from the game. We've got a preview coming up later too, because one of our sinister agents actually managed to play the game. More on that later. Go browse the images!


In conclusion: SPACEBIFF!