Vroom For Everyone: F1 Online Open Beta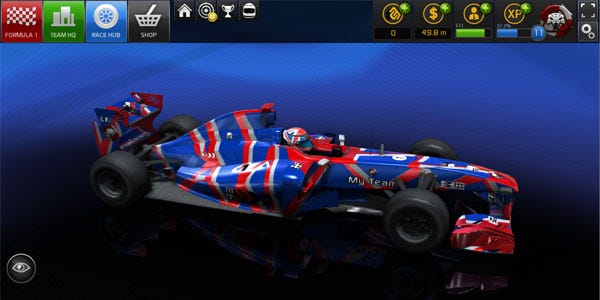 Codemasters' cars wot go fast management game, F1 Online, has now entered open beta and since it's a microtransaction-scoffing online sort of a thing, that means anyone can play it right now without spending so much as a penny, in any sense of the phrase. Ace car-pilot Brendan took a look at the game for us almost exactly a month ago today and found it an enjoyable snack rather than a feast, although not without complaining about how "Facebookey" the whole thing can be. I'm tempted to try it as building a team from scratch sounds like fun, but if it starts trying my patience I'll probably forget about it, leaving Team Pay To Win languishing in a garage with a half-built car. Sign up or watch the trailer below.
You know what? A Death Rally management sim would be awesome.