Want a PCIe 4.0 SSD for 10% off? This Ebay code has you sorted
Use code APRIL10 to get record-breaking deals on the Solidigm P41 Plus.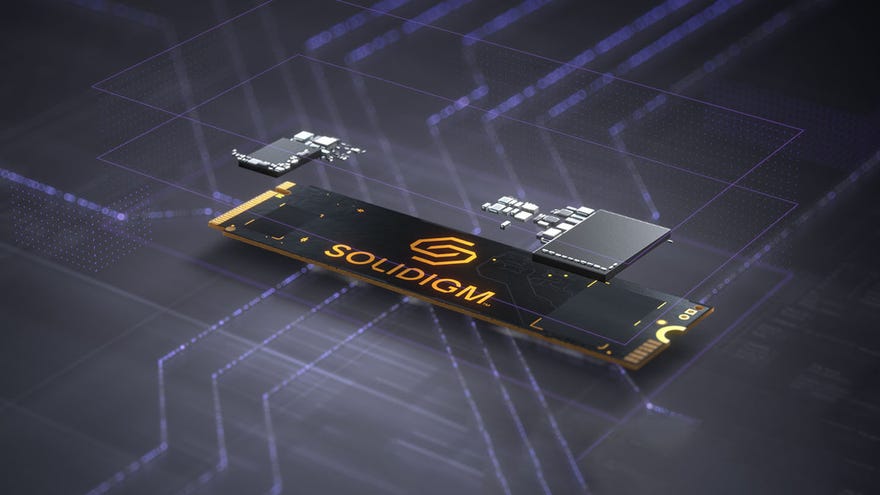 A new deal, another pair of deals on NVMe SSD drives. This time, it's the Solidigm P41 Plus which is the subject of our deals post, with a 1TB model available for £48 and a 2TB model available for £90 - some incredible prices for PCIe 4.0 SSDs capable of up to 4125MB/s reads. To get this price on these drives from Ebuyer, just use the code APRIL10 at the checkout at Ebay.
We've covered Solidigm before, so allow me to quote Past Will:
When it comes to SSDs, the brands we probably think about most often are WD, Samsung, Crucial and Kioxia, each of which creates their own flash memory. However, we're missing the fifth place NAND flash memory manufacturer, another brand that creates their own flash memory and controllers: SK Hynix, or as their consumer brand is labelled, Solidigm (meant to rhyme with paradigm for some reason).
Basically, these lads and lasses make some excellent quality drives and drive components, but as a new brand they need to be extremely competitive on price to make headway. That's great news for us though, as these drives are excellent performers - especially with this code applied.
The P41 Plus is a QLC drive, meaning it has lower performance and worse longevity than an equivalent TLC drive, but it's still more than sufficient for most use cases, like gaming and as an OS drive - it tends to be use cases like video production that require better sequential speeds.
For games, the P41 Plus is a solid option, with 390K IOPS random reads and 540K IOPS random writes, which is about one-third the speed of the very fastest gaming SSDs but still loads faster than SATA SSDs or HDDs.
Overall, it's a strong choice for the money and well worth picking up at this reduced price - just remember that APRIL10 code.