New Name, New Trailer For Wasteland 2 Director's Cut
Fancier than ever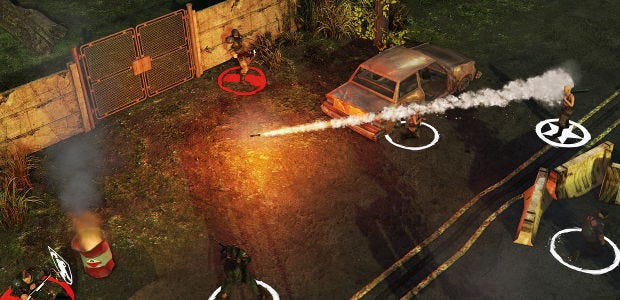 A 'Game of the Year Edition' is, of course, the base game plus its DLC/expansions, released to put everything in one convenient bundle for newcomers and to boast that at least one person, somewhere thinks your game is amazing. That's not what Wasteland 2's [official site] GoTY Edition was going to be, so wisely they've changed the name.
A new trailer shows off a little of what's now called Wasteland 2 Director's Cut, with its new engine and whatnot.
The Director's Cut is a big ole update for the crowdfunded RPG, bringing the game to Unity 5 for fancier graphical whizzbangs like physically-based rendering, along with updated environment textures, and redone character models. You can chuck on top of that new character perks and quirks, reworked balance and combat encounters, a redesigned UI, controller support, and over 8,000 new voiced lines of dialogue. That's not bad, that.
It's being done partially to gussy the game up for its console debut, but all the Director's Cut newness will come to PC as a free update this summer.
Here, check out this trailer showing off the prettier graphics, a selection of menus, and murder, murder, murder!