Watch Meer Lose His Thief Cherry, 15 Years Too Late
public humilation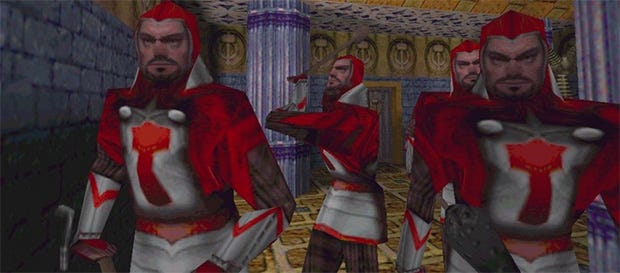 Update: done, and suitably shamed. Videos below.
I have never played Thief: The Dark Project.
Please stop hitting me.
(I have played Thief 3, at least).
In about half an hour, I'm going to play it at last. Would you like to watch? Join me, live-ish.

I also haven't ever used Twitch before, so this is going to be doubly interesting/embarrassing. Experiments are fun, though.
Basically, watch the below or go here at around 3pm GMT today to see how I do. Hopefully I can stick the full video back up after the event too.
Edit: all done. It was a disaster! But an enjoyable one, with moments of hilarity including: hiding in a bath tub, and discovering that my mic toggle was bound to the same key as flash bombs, failing to configure sneak controls correctly. Here's how it went down. You are allowed to laugh at me.