What are we all playing this weekend?
WELL?
And that was the E3 that was. It's been a busy week but a good'un. My exhausted brain will blank out most of this week so I look forward to discovering everything anew in a month or so. But I'll never forget the most important E3 news of all: Yakuza is coming to PC. Oh, and Cyberpunk 2077 sounds wild. And that Grim Fandango read-through was grand. And Pey'j! And shark 'em up Maneater looks delightfully daffy. And... obviously at this point I am reading back through our E3 tag and being surprised by all these games I had already forgotten. I'll be on holiday next week so I'll see youse laters.
What are you playing this weekend? Here's what we're clicking on!
Alec:
I might put a bit more time into
Jurassic Park: The Management Sim One
. I played a few hours but backed away slowly every horned beauty in my Triceratops paddock instantly contracted a disease that I apparently could not cure. The thought of all the impending dinodeath was too much to bear, so I have been pretending it never happened by not playing any more, but perhaps I have now come to terms with my grief and will feel able to release a raptor or two into the enclosure in order to arrange a swifter death for my once-loved herd.
Alice:
Along with the regulars of Playerunknown's Battlegrounds, The Binding Of Isaac, and Slay The Spire, I'd like to round up the lads for multibus banter in
Bus Simulator 18
. I'm still hoping some cad will rip the Erangel map from Plunkbat and add bus routes, a move which obviously is wildly disrespectful to intellectual property law on a level I cannot condone but would be rad. Beyond that... hooo bring on the sleep, baby. For the next nine days, I hope to be awake only long enough for trips to beaches and rivers and quiet, cold swims.
Brendan:
Brendy, who has been at E3 in Los Angeles, has my permission to die.
Graham:
I am going to be playing World Cup football matches on my television. Germany vs. Mexico seems the pick of the weekend's matches. I'm going to be playing
Sylvan Esso's Tiny Desk appearance
over and over, because weekends needn't be different from weekdays. It is my birthday and I likely will not play videogames.
John:
I suspect if there will be any time for games this weekend, they'll be on the Switch/PS4. Just me and the boy tomorrow, so we may see about finally finishing Zelda, And there will almost certainly be some
Abzu
. And then I think the two of us will go off on an adventure in the actual outside world.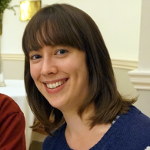 Katharine:
As an early birthday present to myself, I'm off to see the historical musical sensation that is Hamilton today (thanks me from 18 months ago, you're a real pal). As a result, the last days of my twenties will probably be relatively game-free as I see in my third decade, because I'm a proper adult now who has no time for such frivolous things. Seriously, though, I'll probably still make some time for a bit of
The Red Strings Club
, because Matthew was nice enough to buy it for me a couple of days early as a warm-up present. The sweetie.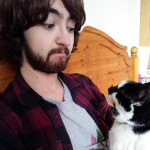 Matt:
I'm interested to see how battle royale shakes out from a top-down perspective, so I'll be checking out
Dota 2's Underhollow mode
. I imagine I'll spend most of the weekend hiding from robots in
Budget Cuts
though, which is hands down the best VR game I've played.
Matthew:
I'm going to play some A
ssassin's Creed Oranges
, because I didn't get past the tutorial the first time and the E3 crowd is shouting that the new one is good, so I should probably have some idea what it's all about? And if that proves too taxing to my E3-addled mind, I'll unwind in
Unravel 2
. Hopefully not literally though, poor Yarny doesn't deserve that.
But you, dearest reader, what are you playing? And what caught your eye at E3?