X Rebirth Blasting Off To Teladi Outpost In First Expansion
Space-lizardmen ho!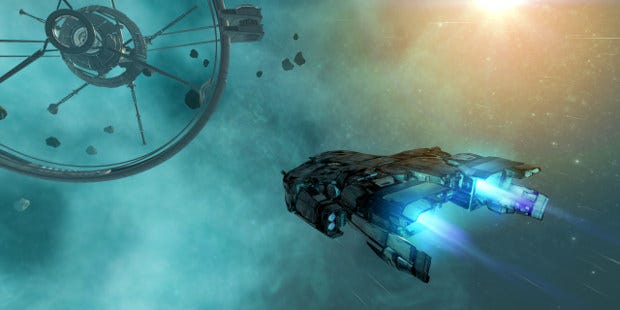 Smugglers and pirates are among the space-things coming to X Rebirth in its first expansion, The Teladi Outpost, developers Egosoft have announced. Almost a year after the space sim's awful launch, they feel enough fires are out that they can start making new things. Egosoft still spraying foam and sealing off bulkheads, mind, as they plan to release another two big patches by the time the expansion launches in December. In recognition of the year of fire, pre-orders are free to current spacemen.
The expansion will bring a new star system with a new storyline, a big new space station owned by the Teladi space-lizardmen, new Teladi ships, and other space-odds and space-ends. Until November 1, folks who own X Rebirth can head on over to Steam to pre-order for free. After that, everyone will need to pay for it. It's a funny way to handle this. Perhaps Steam vouchers would've worked better.
In terms of fixing up the base game, patch 2.5 will be out "soon". Along with fixes and whatnot, it'll bring a new menu system, an external camera (a baffling exclusion from the base game), new shipyards, and more.
Beyond that, Egosoft are planning another big version jump to 3.0 alongside the launch of the expansion. It'll bring more fixes and "new gameplay features". What do you hope those unspecified features might be, dear readers?