Your Move, Steam: Origin Offers Full Refunds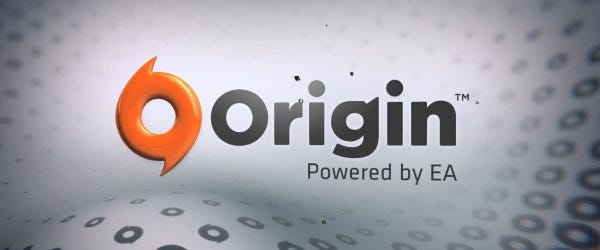 Well now, here is something. If you go through every article we've ever written about EA's Origin service (because what else do you have to do on a beautiful, possibility-packed, er, Tuesday), you'll find that we've basically just written a series of pleas. "Come on, EA. Just do something - anything - worthwhile, interesting, or different with your proprietary ball-and-chain," our posts may as well read. But now, finally, they kinda have. I guess. If you decide you're not a fan of your purchase within 24 hours, you can simply toss it back into the sea of weird flame wheel logo things from whence it was birthed.
The option comes as part of an Origin policy update, and it might just be one of the most uncharacteristically consumer-friendly things EA has ever done.
"The new Origin Great Game Guarantee works like this: You may return EA full game downloads (PC or Mac) purchased on Origin for a full refund - within 24 hours after you first launch the game, within seven days from when you purchased it, or within the first seven days after the game's release date if you pre-ordered it (whichever of these conditions happens first)."

"If something doesn't work out - you aren't riveted by the storyline, or sucked in by the action, or even just if the game doesn't play well with your video card - we've got your back."
Wild, right? Steam, by contrast, offers no such guarantee. And the legal fine print - which you can give the magnifying glass treatment to here - is pretty reasonable, though EA can deem certain uses of the policy as abuse of the system. But that makes pretty good sense, given that one could conceivably beat a short game and then return it in the span of a day.
The Origin Far Too Cheerful Corporately Sterilized Friendly Name Guarantee is live in 20 countries right now, and it'll be worldwide by the end of September. That said, it only applies to EA-published games for now. It's a pretty huge deal, though, considering that this isn't really a standard feature for game services in the digital age. But, you know, would've been kinda nice if EA had whipped this one up before SimCity dropped the ball and squashed all our hopes and dreams, huh?