You're Kid-ding: Bastion In Your Browser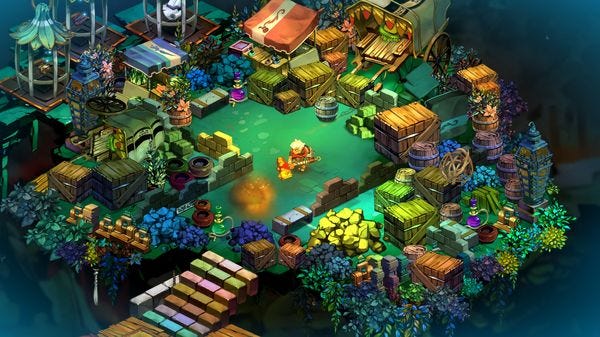 OK, Google's Chrome browser just officially became scary/magnificent. It's been able to run a few games - like Plants vs Zombies - in a browser window for a while now, but the excellent Bastion has just been added, marking a serious step up in what's technologically possible. The game starts playing in less than a minute of clicking the button to add it, it looks just like the standard version as far as I can tell, runs smoothly and scales to your screen/window size. Oh, and you can play a free demo then pay to unlock the full thing right away if you like.

It's achieved via something called Native Client, which basically allows a new level of graphicsology. Yes, that's the official explanation. The important bit is that it doesn't require any plugins - it just works. As long as you have Chrome, anyway. In theory on any OS - including Google's own on Chromebook.
Obviously we're a long way short of running Battlefield 3 in a browser (Bastion is surely a far easier game to stream in chunks than a 15GB 3D manshoot), but if I was the Microsontendo guys I'd be pretty damn worried right now. Who needs bespoke, closed hardware when this is possible? On PC, traditional download services suddenly started looking rather archaic too...