8TB enough storage for you? This Samsung 870 Qvo SATA SSD is down to £408
That's 5p per gigabyte for one of the biggest available SSDs.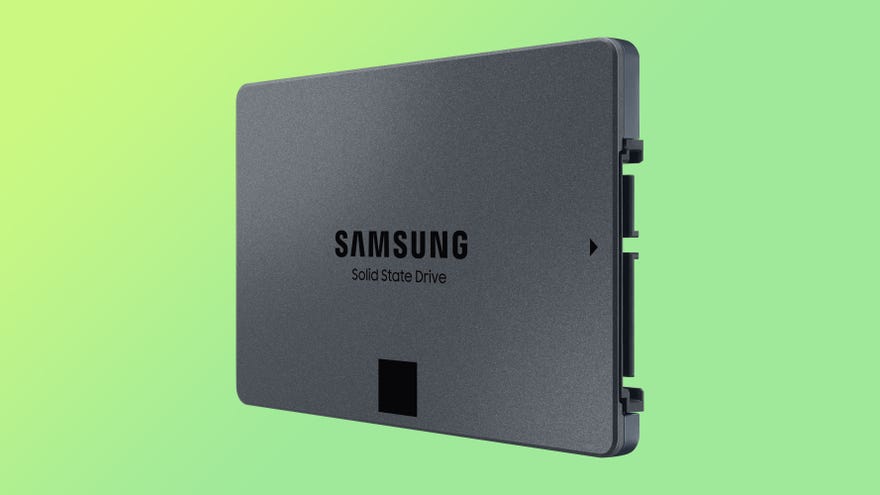 The Samsung 870 Qvo is one of the best large-capacity SATA SSDs, offering up to 8TB of storage in a classic 2.5-inch form factor. It normally retails for around £452, but now it's 10% off, bringing it to the lowest price we've seen on Amazon UK: £408. That's a great price for a tonne of game and media storage.
We reviewed the Samsung 870 Qvo back in 2020 in its significantly smaller 1TB iteration, and even then this drive offered a huge amount of storage with impressive longevity (2880TBW for the 8TB size) and a three-year warranty. That makes it a good choice for long-term storage of games and media, but its read/write speeds are also reasonable for a SATA SSD, with its QLC NAND not proving a massive hindrance outside of scenarios where you're constantly writing data to the drive.
Samsung rate the drive as having a sequential read speed of up to 560MB/s and a sequential write speed of up to 530MB/s, putting it right among the fastest SATA options, but some way behind SSDs that use the more modern NVMe interface. Random read/write speeds are also fine for a SATA drive, at 98K reads and 88K writes - significantly slower than NVMe alternatives that can reach up to 10x this but still faster than hard drives by a good margin!
Overall, this is a good option for anyone that likes to keep a lot of games installed at once and doesn't want to wait a long time for them to load (or deal with the hassle of copying them from a mechanical HDD to an SSD when they're needed). It's also a good choice for replacing larger HDDs for media storage, something I've done myself to get rid of the annoying clicking sound and slow access times HDDs are known for.
What do you think - would you ever fill up an 8TB drive? Or are you waiting for 16TB models? Let me know in the comments below!