Assassin's Creed: More Trailers Than A Tornado's Tummy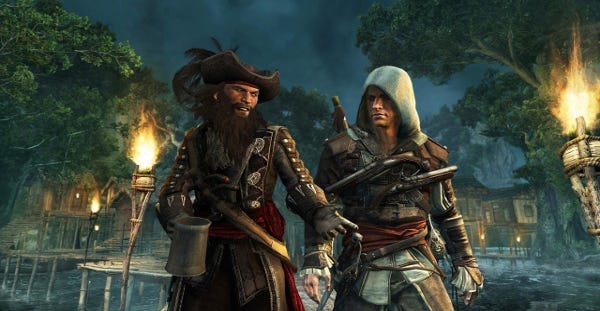 It's a day of the week, and you know what that means! An Assassin's Creed IV: Black Flag trailer! To fill in those dark nanoseconds between Splinter Cell trailers.
Why do we keep posting them? Because they're good, actually. Proper in-game footage, rather than CGI flapping about, showing what looks like an intriguing game in great detail. This time it's seven minutes of the game's stealth.
Ubisoft have STILL not got back to us on whether the PC version is to be delayed. You'd think they'd think it important.