Bastion Launch Trailer, But No PC Date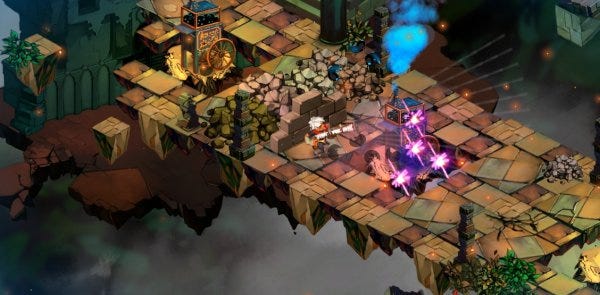 Awesome-looking (and even better sounding) esoteric action-RPG Bastion has arrived on the console boxes this week, but should also making its way to PC soon. Supergiant told us that the PC version has no set release date yet and explained: "We're still sorting out the controls and making a few other changes to make sure the PC version feels like a proper PC game."
You can check out the trailer below, and read my hands-on impressions of the PC version of the game.