Battlefield 3 is Also A Multiplayer Game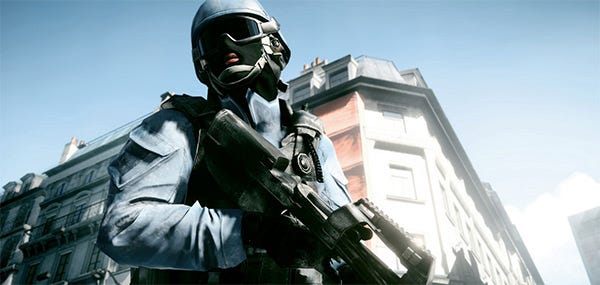 Easy to forget, isn't it? With BF3 increasingly pitched as the military shooter to beat this year (though only an apocalypse event could prevent MW3 from outselling it, I fear), some of us have perhaps lost sight of BF3's true purpose: epic-scale online manshooting. Here's the first official taste of it, lending a sense of just how the FrostBite 2 engine scales itself to massed, non-scripted battles. Also, as a free bonus to you, my favourite reader, there's another video showing off the various capabilities of said engine.

This is a taste of the stuff Jim frothed about from the E3 live feed yesterday, but neatly compacted into trailer form for you:
That's from a level named Operation Metro, which fortunately isn't all about small, underground, confined spaces as the name might suggest. It's set in Paris, and it looks frantic and intense. Could it really look like that in practice? If so, the escalation we've wanted from multiplayer manshoots for so long might finally be upon us.
And here's the bombastic, chest-thumping Frostbite 2 shower-offer:
PC in-game footage, is says at the bottom. Yeah, no shit. What else could do that? /Me salutes.