Best Cyber Monday gaming laptop deals 2022
Going mobile with the best Cyber Monday offers on gaming laptops
Unlike with most flavours of PC hardware, the list of good Cyber Monday gaming laptop deals is noticeably smaller than the catalogue of quality, discounted notebooks that Black Friday brought. That's partly stock running out, and partly retailers just being less willing to extend these sales over the weekend. Killjoys. Still, we're not out of luck yet, nor out of laptops – as you'll see below, there's still a variety of deals to choose from, especially in the UK.
These are all triple-figure savings, and while even the very cheapest gaming laptops aren't quite as affordable as the Steam Deck, they will serve better if you want a portable machine that preserves as much of the desktop experience as possible. Hell, a decent laptop can work well when you're at home. Some users prefer them to full desktop setups, as they don't take up as much space on cramped desks.
However you plan to use your next laptop, there's a good chance you'll find it among our Cyber Monday picks below. And if there's anything else on your shopping list, check out our main guide to the best Cyber Monday PC deals.
---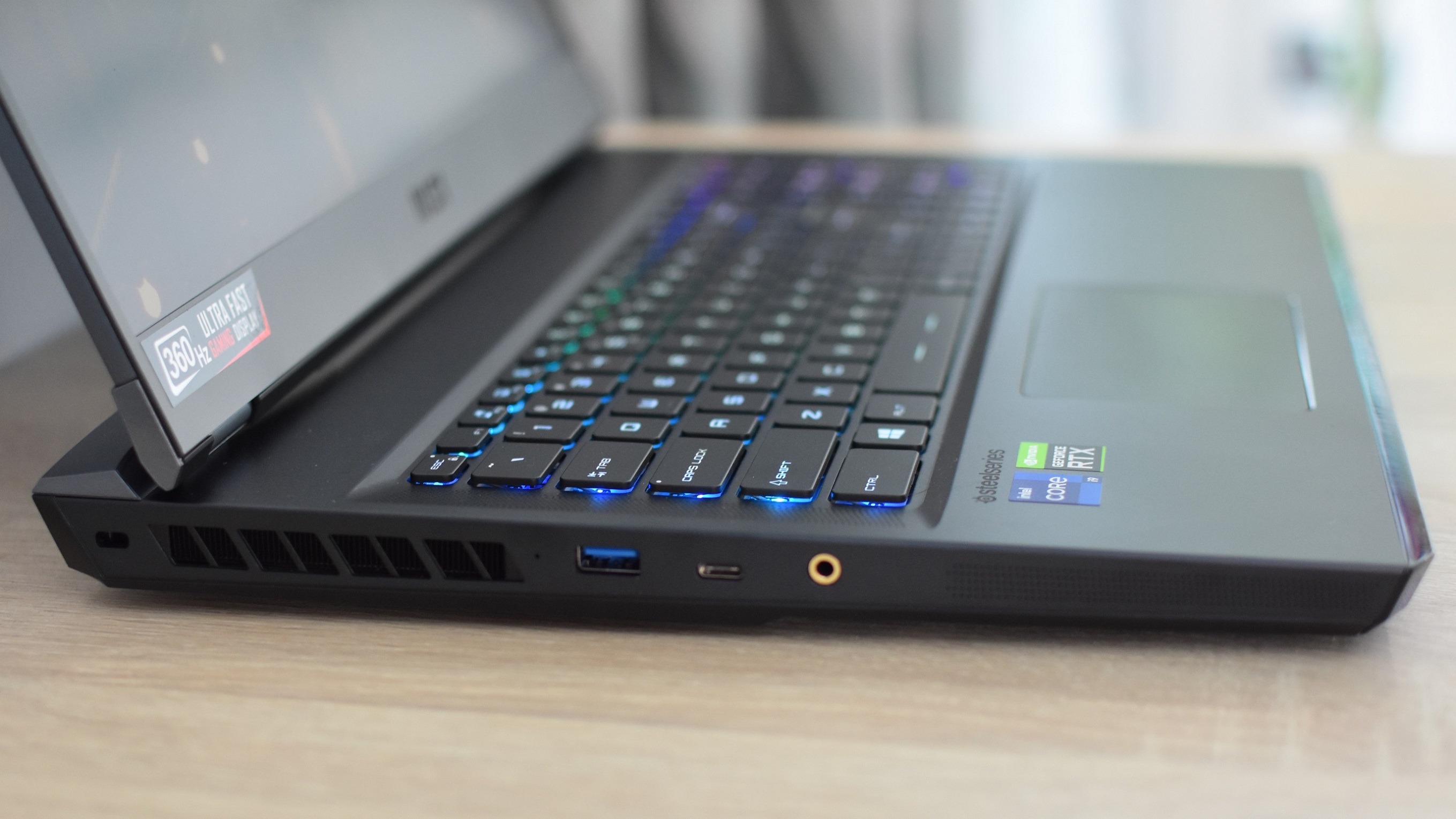 Cyber Monday gaming laptop deals
---
UK deals:
| | |
| --- | --- |
| | This RTX 3050-powered TUF Gaming A15 makes a good entry point into PC gaming, complete with a 144Hz display and 512GB SSD. |
| | This MSI Katana GF66 has solid specs all around, but what makes this a real steal is the RTX 3070. Together with a 144Hz and Full HD 1080p display, it's a laptop designed to dazzle. |
| | It's rare to see an RTX 3080 laptop below £2000 that's actually, y'know, good. The ROG Zephyrus G15 has enough horsepower for fast performance even at its native 1440p and is one of the sleeker notebooks in the Cyber Monday sales. |
| | With its RTX 3070 and 360Hz display, this is a laptop that's best deployed in pacey competitive games that can easily break triple FPS figures. |
| | While it's still pricey for an RTX 3070 Ti-based laptop, the Blade 14's 1440p/165Hz display, strong Ryzen 9 6900HX processor, and supreme portability make up for it.The whole thing weighs only 1.78kg, and is less than 17mm thick when closed. |
| | If you've got cash to burn and don't mind a laptop that wants to show off, the Scar 17 will suit you nicely. The RTX 3080 Ti GPU and Intel i9-12950HX are both top of the line, and the 1440p display's 240Hz refresh rate shows a total dedication to go-fast performance. |
---
US deals:
| | |
| --- | --- |
| | The TUF Gaming F15's RTX 3050 graphics processor is a welcome break from the usual, weak GPUs you tend to see at this price level. It's $100 less than it was on Black Friday, too. |
| | Sadly, most of Black Friday's best laptop deals have since evaporated. But you can still get this chunky discount on the TUF Dash 15, a technically lower-end laptop that nonetheless sports an RTX 3070 and a 144Hz display. |
| | That's a cool $600 off this all-AMD version of the sleek ROG Strix G15, with a Ryzen 5 5980HX and Radeon RX 6800M under the hood. Best Buy will also sell you an open-box model for $998. |