Best Cyber Monday PC deals 2022
All the best Cyber Monday deals on PC gaming components, peripherals, laptops and more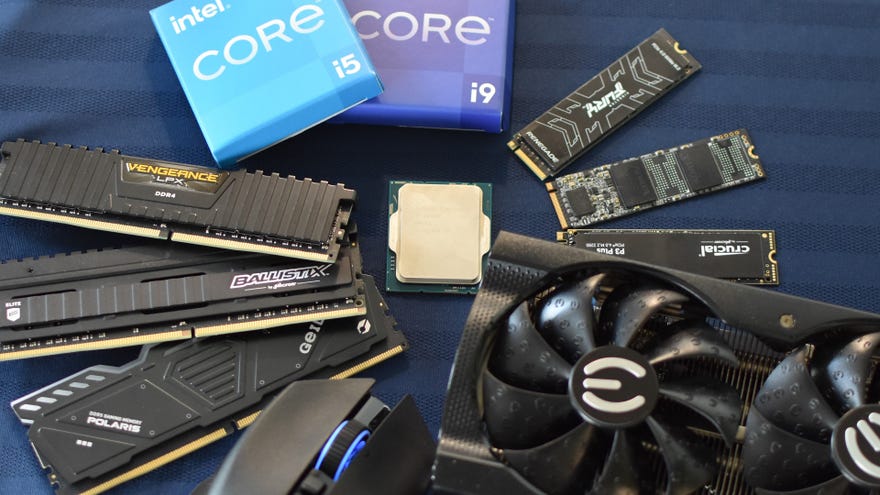 Black Friday 2022 is dead but as long as Cyber Monday is here to shamble around, wearing its skin, you can still take advantage of some of the former's best PC gaming hardware deals. The vast majority, in fact – I was expecting to spend most of this morning sweeping away expired deals, but most of the hardware that was discounted on Black Friday is still on sale for Cyber Monday at identical prices. Sometimes, even for a few coins less.
Watch on YouTube
Since I don't recommend these components, peripherals and PC systems any less than I did last week, you'll therefore find this list mostly unchanged. It's still an all-encompassing highlights reel o' deals, covering everything from CPUs and graphics cards to headsets and laptops. Myself and our friends at Eurogamer are also in the process of updating our other Black Friday guides, which each focus on a specific harward type, and making sure they're all up to date for Cyber Monday. You'll find those here:
Or! You can simply read on for an all-in-one guide.
Click here to jump to a section:
---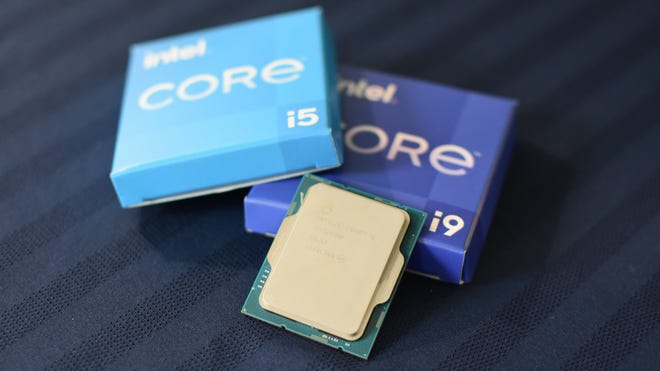 Cyber Monday CPU deals
---
UK deals:
| | |
| --- | --- |
| | The KF suffix means this is the highly capable Core i5-13600K, but without any integrated graphics. Which you won't need when you have a dedicated graphics card. |
| | The most powerful gaming CPU of Intel's 12th generation, now on an (arguably overdue) discount. |
| | Here's another pleasant surprise: AMD's very latest Ryzen 5 7600X at its lowest price yet. If you've been holding off a new CPU upgrade specifically, looks like now's the time. |
| | Full disclosure, this was £350 quite recently. But £355 is still well below average for AMD's fastest gaming CPU. |
| | Another excellent AMD gaming chip. It's very, very recently been replaced by the Ryzen 5 7600X, but if you don't mind sticking with older motherboards, the Ryzen 5 5600X is a very capable alternative that costs an awful lot less than its newer rivals. |
US deals:
| | |
| --- | --- |
| | Amazon left it late, but there's finally a good deal on the (almost) brand-new Ryzen 5 7600X. |
| | I've seen this, AMD's best Ryzen 5000 series CPU, drop a little lower to $350. That deal is now out of stock, though an extra $9 ain't much. |
| | Another excellent AMD gaming chip. It's very, very recently been replaced by the Ryzen 5 7600X, but if you don't mind sticking with older motherboards, the Ryzen 5 5600X is a very capable alternative that costs less than its newer rivals. |
---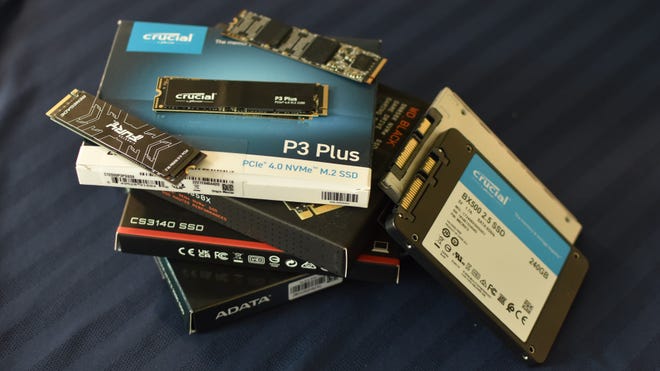 Cyber Monday SSD deals
---
UK deals:
| | |
| --- | --- |
| | Not quite the cheapest it's ever been, but a good price nonetheless for 1TB of fast PCIe 3.0 storage. If you've got a spare M.2 slot on your motherboard and want to leave cash for other upgrades, this is the SSD to buy. |
| | This is a phenomenally fast PCIe 4.0 SSD - the second-fastest for game load times that we've ever tested, in fact. |
| | SATA-based, 2.5in SSDs are still a huge upgrade on HDDs even if they're not NVMe-fast. And the BX500 is one of the best, maintaining good speeds at prices that have been steadily slipping throughout 2022. |
| | As above, just with double the capacity. |
| | One of the best microSD cards for the Steam Deck, in a capacity that will double the space of Valve's most expensive handheld model. |
| | It's pricier than the SanDisk Ultra, but the Pro Plus is the best Steam Deck microSD card overall when it comes to performance and value. |
---
US deals:
| | |
| --- | --- |
| | Patience pays off for anyone who waited until Black Friday (or, indeed, Cyber Monday) for an SSD deal. The SN570, our top-rated PCIe 3.0 drive, is 36% off for a spacious 1TB. |
| | Amazon is offering a respectable saving on the SN570's 2TB model as well. Well worth considering if you're worried about how fast 1TB will fill with games. |
| | The Crucial P3 is one of the quickest PCIe 3.0 SSDs around, so it's a steal at this price. |
| | The more mature, PCIe 4.0-based sibling of the Crucial P3 is an affordable route into an often-expensive class of SSD. |
| | If you like the look of the P3 Plus - understandable, it's a fine performer - but worry that 500GB will fill up too quickly, consider this 1TB version instead. |
| | Years after its release, there's still no other SATA-based SSD that can beat the 870 Evo. If you can't fit an NVMe drive in your PC, this is the next best thing. |
| | According to my testing, this is the best Steam Deck microSD you can get, and that's especially true at this newly discounted price. |
---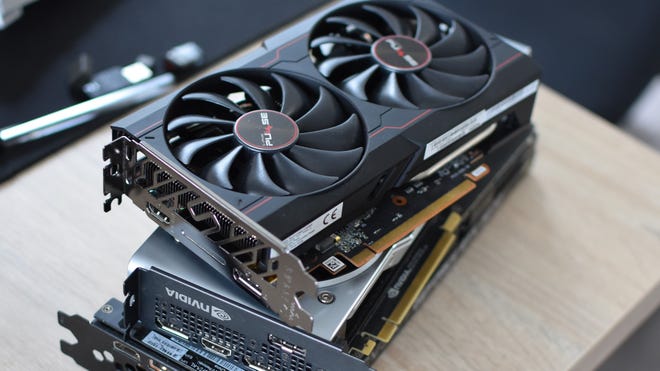 Cyber Monday graphics card deals
---
UK deals:
| | |
| --- | --- |
| | This is a particularly low price for a 12GB RTX 3060, which will handle most games at High settings (or better) at 1080p. |
| | What a difference a Ti makes. The RTX 3060 Ti is both a much faster 1080p card than the RTX 3060, and is drastically better for 1440p as well. |
| | A good price - yes, finally - for the 4K-capable RTX 3070. |
| | Very nearly the closest I've seen a non-Founders Edition come to the RTX 3080's RRP. Check it out if want a top GPU and don't intend on shelling out even more for the RTX 4080 or Radeon RX 7900 XT. |
US deals:
| | |
| --- | --- |
| | The RTX 3050 is the closest thing to an entry-level GPU that Nvidia's RTX 30 series has, though it's still hard to find below $300. Here's your chance. |
| | While the Radeon RX 6900 XT wasn't a very compelling prospect at launch, successive price drops have made it much more competitive on value with its Nvidia RTX rivals. |
---
Cyber Monday gaming monitor deals
---
UK deals:
| | |
| --- | --- |
| | This is essentially the larger 27in version of one of our favourite cheap 1080p screens. Not terribly bright, but the 144Hz refresh rate and Nvidia G-Sync compatibility give it proper gaming credentials. |
| | It's likely to sell out soon, but if you're quick you can save 30% on this excellent 1440p/165Hz display. Besides performing well, it's also one of the coolest, cleanest-designed gaming monitors I've used. |
---
US deals:
| | |
| --- | --- |
| | An excellent all-rounder. Bold colours, high brightness, low response times, full adaptive sync - this 1440p/165Hz monitor won't let you down. |
| | All the speediness and adaptive sync features you'd want in a 4K gaming monitor are present and correct on the 27GP950-B. Deals on the similar LG 27GN950-B are tempting for the same reason, but the 27GP950-B handles colours and HDR better. |
| | At 49 inches diagonally and sporting a 240Hz refresh rate, the Odyssey Neo G9 is gloriously ludicrous overkill. That's a huge price drop, though, so... maybe. Just maybe. |

---

Cyber Monday gaming mouse deals

---

UK deals:

| | |
| --- | --- |
| | Lightweight mice don't always need to be full of holes. The MM731 maintains a fully covered, ergonomic design while still weighing just 59g. |
| | The pre-refresh G502 Hero has been a superlative gaming mouse for years. This Special Edition version is largely the same, save for some extra white highlights. |
| | The Aerox 3 is a nice and comfortable lightweight mouse, with the same impressively effective waterproofing as its wireless version. |
| | This lacks a few extra buttons compared to the Basilisk V2 or V3, but the Basilisk X will ft your hand just as snugly, and is unusually cheap for a wireless Razer mouse. |
| | The Viper V2 Pro only weights 58g, despite some nicely tactile optical-mechanical button switches. Its design is also quite reserved for a Razer mouse. |

---

US deals:

| | |
| --- | --- |
| | Our top-ranking budget mouse returns to the Black Friday/Cyber Monday sales. Just the one colour option here, however. |
| | Ol' reliable. Great feel, plenty of remappable buttons, adjustable weights, a fast sensor... it's hard to go wrong with a G502 Hero for games. |
| | The Naga X's dozen side buttons make it perfect for regular MMO players, and at a much lower price than the similar Naga Trinity. |
| | Razer's high-performance wireless rodent is a comfortable FPS mouse that was uncomfortably expensive at launch; this deal fixes that. |
| | All the programmable buttons and ergonomics of the mainline Basilisks - most closely resembling the Basilisk V2 - but in convenient wireless form. |
| | One for the RGB fans, this. Or for the MMO fans, the RPG fans, the MOBA fans and so on, as the Kone XP's extra inputs and thumb-held Shift button allow for up to 29 different commands. |
| | Another top-quality wireless mouse, with so little lag it feels just like playing on a wired connection. It's ambidextrous, too. |

---

Cyber Monday gaming keyboard deals

---

UK deals:

| | |
| --- | --- |
| | Quite possibly the least you'll ever spend on a proper mechanical gaming keyboard, provided you're comfortable with the shrunken 60% form factor. |
| | A quality membrane keyboard with a pleasant keypress action and highly effective spill resistance. |
| | Although Cooler Master are something of a wild card in the gaming keyboard arena, they make some good stuff, including low-profile 'boards like the SK652. It's fully mechanical, so at this price it's a bit of a bargain. |
| | The Pyro is one of my favourite cheap mechanical keyboards, with a no-nonsense design and fast linear switches. |
| | This is more or less the Vulcan 120, which is currently top of our best gaming keyboards ranking, sans wrist rest. A great buy at this price. |
| | If you don't mind clicky switches, this deal makes the optical-mechanical Huntsman V2 an even more appealing full-sizer. |

---

US deals:

| | |
| --- | --- |
| | Simply one of the best membrane keyboards around, at an even lower price than during the most recent Amazon Prime sale. |
| | TKL keyboards provide plenty of dedicated keys while drastically reducing desk space usage, and the all-mechanical Alloy Origins Core TKL has enough gaming features to be one of the first to consider in these sales. |
| | Another great TKL keyboard. Like the full-size Vulcans, this comes equipped with Roccat's superb Titan switches, and half-height keycaps for a lighter, faster feel. |
| | Cyber Monday allows Razer keyboards to shed their usual weakness of slightly-too-high pricing. This, for instance, is a very good deal on the high-end Huntsman Elite with clicky, hybrid optical-mechanical switches. |
| | This is a smaller version of our favourite wireless keyboard. It has been cheaper in the past, though. |

---

Image credit: Rock Paper Shotgun

Cyber Monday gaming headset deals

---

UK deals:

| | |
| --- | --- |
| | The Cloud II is one of HyperX's best-ever headsets, to my ears. The earcups can pump out bass-rich (but clear) sound for hours before discomfort kicks in, and the microphone sounds great. |
| | 'HyperSense' is what Razer calls its haptic feedback tech, so this headset vibrates your face in time with the in-game action. Which sounds like a gimmick, but I've tried it myself, and it's actually quite fun. Like the rest of the Kraken V3 range, the Kraken V3 HyperSense passes the sound quality test as well. |
| | I'd say this is just the right price for the Arctis 7 - it's not as advanced as the likes of the Arctis Pro but still sounds excellent, and the stretchy fabric headband makes it easy to wear without fatigue. |
| | My personal choice of gaming headset, at the time of writing. The Cloud Alpha Wireless sounds rich and is comfy to wear, and its exceptionally long-lasting battery keeps it going for months of regular use. |
| | The Arctis Pro is a premium headset that's supremely comfortable and sounds fantastic. At this price, it's even better. |
| | Katharine once called the wired version of the G Pro X the best gaming headset overall, owing to its great mic, quality sound, and high-quality build. This is basically the same, but wireless as well. |

---

US deals:

| | |
| --- | --- |
| | A classic. Bassy, meaty sound, high mic quality, and a lastingly comfortable design can all be yours for little more than some "budget" headsets. |
| | In truth, there are better-sounding wireless headsets. But they're probably not as airy-light as the G535, which also employs a SteelSeries-esque fabric headbrand for even more comfort. |
| | Both the white and black versions of the BlackShark V2 Pro, one of Razer's best all-round wireless headsets, are on sale at Amazon. |
| | The Arctis 7+ is a fine wireless headset that's even cheaper on Cyber Monday than it was on Black Friday, having dropped deeper from its previous sale price of $139. |

---

Cyber Monday motherboard deals

---

UK deals:

| | |
| --- | --- |
| | This microATX motherboard fits Intel 12th gen chips and, after a BIOS update, 13th gen processors as well. |

---

US deals:

| | |
| --- | --- |
| | A modest saving on a modest mobo, though this could work out very well if you just want a cheap Intel LGA1700 board and don't care about overclocking. |
| | As far as high-end mobos go, I've long held a soft spot for the feature-richness and high build quality of Asus's ROG Hero models. This particular one works with Ryzen 5000 series processors like the Ryzen 5 5600X. |

---

Cyber Monday RAM deals

---

UK deals:

| | |
| --- | --- |
| | This never dropped as low as its previous sale price of £70 - even if it's not achingly close - but it's still a good deal on some high-performing DDR4. |
| | Whisper it but I think some DDR5 kits might be getting more reasonably priced. Like this 5200MT/s set, which is more affordable than it's ever been on Amazon. |

---

US deals:

| | |
| --- | --- |
| | Simple, affordable DDR4 RAM in a dual-channel setup that will be enough for any game. |
| | One of scant few opportunities to get a dual-channel DDR5 kit at a low price. Lower latency versions are also available, but are far more expensive. |
| | A modest price drop on an immodest amount of DDR4. |

---

Cyber Monday gaming laptop deals

---

UK deals:

| | |
| --- | --- |
| | The RTX 3050 GPU of this TUF Gaming A15 is usually found within more expensive gaming notebooks. Combine that with a 144Hz display and a 512GB SSD, and you've got a lot of laptop for very little money |
| | Maybe the Core i7-11800H processor is getting long in the tooth, but it's hard to find a better price for an RTX 3070 laptop like this. That's a very potent GPU for less than £1000. |
| | As long as you can live with the somewhere lower-end physical design, this is a vanishingly rare chance to get an RTX 3080 laptop for close to £1000. And it still includes a respectable Ryzen 7 5800H processor and a 1TB SSD. |
| | This particular G15 comes equipped with a 165Hz, 1440p display, and a graphics chip that will actually make the most of that refresh rate: Nvidia's RTX 3080. |
| | I'm more of a Razer Blade 14 guy myself, but this is a huge saving on a powerful, RTX 3070-based laptop that's almost as portable as its sleek 14in cousin. |

---

US deals:

| | |
| --- | --- |
| | This RTX 3060-based laptop was $849 last week, and it was a good deal then. For $729, it's even more of a bargain. |
| | This is mainly intended as a creative's laptop, so the display refresh rate maxes out at 60Hz. But then it is a 4K screen, so mega-high framerates would be difficult anyway, and its RTX 3070 Ti GPU and Intel Core i7-12700H still give it real gaming capability. |

---

Cyber Monday desktop gaming PC deals

---

UK deals:

| | |
| --- | --- |
| | This cheap PC employs a Radeon RX 6600 for slick 1080p gaming, and comes with a copy of Uncharted: Legacy of Thieves Collection. Its standard sale price of £851 is decent, but you can add the code 'BFW30' at checkout for another £30 off. |
| | Punch in the code 'BFW30' at checkout for the best price on this 1080p-ready rig, which features a Radeon RX 6600 and a high-end SSD in its 1TB Samsung 980. |
| | By far one of the best-priced RTX 3070 systems I've seen, and it comes with both a 1TB NVMe SSD and a deceptively powerful CPU: Intel's Core i5-12400F. |

---

US deals:

| | |
| --- | --- |
| | A complete 1080p gaming PC for less than some graphics cards. Speaking of GPUs, this rig equips a Radeon RX 6600, which is enough for 60fps in most games on high settings. |
| | The SlateMesh manages to sneak under the $1000 line, despite being fitted with an Intel Coire i7-12700F, a 500GB NVMe SSD, and a sprightly RTX 3060 graphics card. |
| | An excellent gaming CPU - the Intel Core i5-12600KF - is matched up with a 1440p-capable RTX 3060 Ti in this sharp-looking prebuilt PC. |
| | In exchange for an older Intel 11th Gen CPU, the Trace MR provides enormous RTX 3070-fueled gaming power at an extremely aggressive price. |