Bloodstained: Ritual Of The Night delayed into 2019
Awoooooo!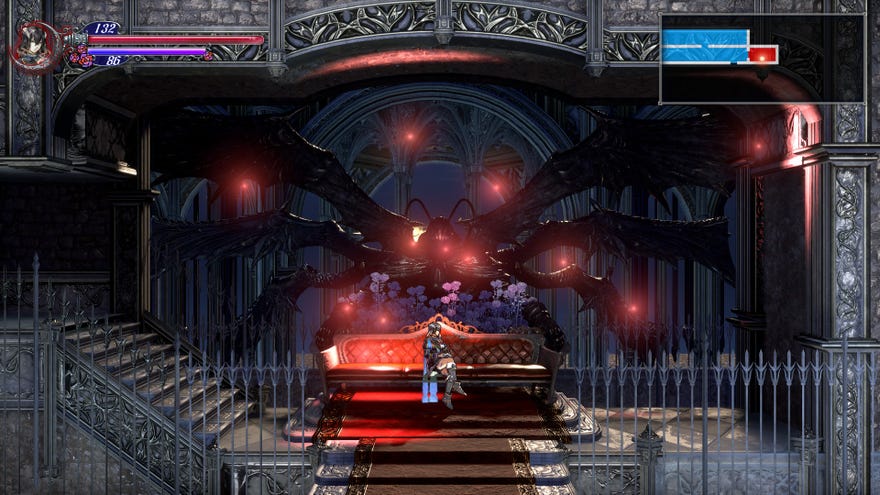 Draculas are notoriously fond of a lie-in, rarely even opening the curtains before dusk, so it's no surprised that the launch of Bloodstained: Ritual Of The Night is delayed again. The vampiric new metroidvania from Koji Igarashi, who's best known as assistant director of the seminal Castlevania: Symphony Of The Night, and his gang at ArtPlay is now expected to launch in 2019. Responses from folks who backed its crowdfunding campaign and got to play a recent private beta demo suggest it needed more time, so more time it shall have.
"The most important reason for this is to raise the quality level, especially after all the very valuable feedback from the Beta Backer Demo," Igarashi said when announcing the delay last night. He had previously responded to specific criticisms of the beta, which launched at the end of June, but evidently the scale of the problems has dawned on them.
Ritual Of The Night was once planned, according to its Kickstarter campaign, to launch in March 2017. Been a wee bit longer. They have already released the promised retro spin-off Bloodstained: Curse Of The Moon, mind.
"Hey everyone, we're sorry to make you wait a little longer for Bloodstained, but you can trust that this really is in the best interest of the game – and our players," added Roberto Piraino, global brand manager at publishers 505 Games. "We assure you we're using the extra time to make Bloodstained even better, based on your input."
The gang also announced that they have cancelled the game's billed release on the PlayStation Vita handheld, joining the Wii U version in the grave. Development has run long enough that those platforms are dying.
This isn't unexpected for crowdfunded games which blast past their target then start hitting stretch goals the devs tack on - often evidently without fully thinking them through. Stretch goals build more fuss getting people to chip in more cash, sure, but they're also a whole load of extra promises to deliver, and releasing a game at all is already difficult enough. Which is why it's best to treat crowdfunding as a wild punt that may not even result in a finished product.