Cloud Gaming: Final Fantasy VII On Steam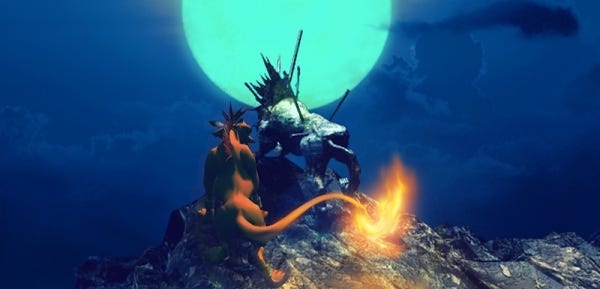 As I browsed through the list of new releases on Steam this morning, a blaring midi tune began to belch its way into my brain. The screen flashed - a random encounter! Final Fantasy VII had unexpectedly appeared, a comically large sword thrusting from the screen and carrying with it promises of a seemingly endless slog through a bloated story with precisely one memorable scene. Yes, you know the one, when Aerith reveals that she's actually a robot the gang of heroes clamber up what seems like a hundred identical stairwells, quipping in blocks of blue text that do not appreciate the value of comic timing.
I can't imagine that anyone who wants to play with this particular set of bobble-headed stat-dolls hasn't already spent the requisite four thousand hours of their life to see the adventure through, but perhaps I'm wrong. I also can't imagine anyone ever wanting to play through the whole damn thing again even if they did like it, but perhaps I'm wrong there as well. Do be sure to tell me exactly how wrong I am.
The price is £9.99.