Nope, you're not the only ones confused by the FF7 Rebirth dev comments on Twitter
A proper reveal is "coming soon", though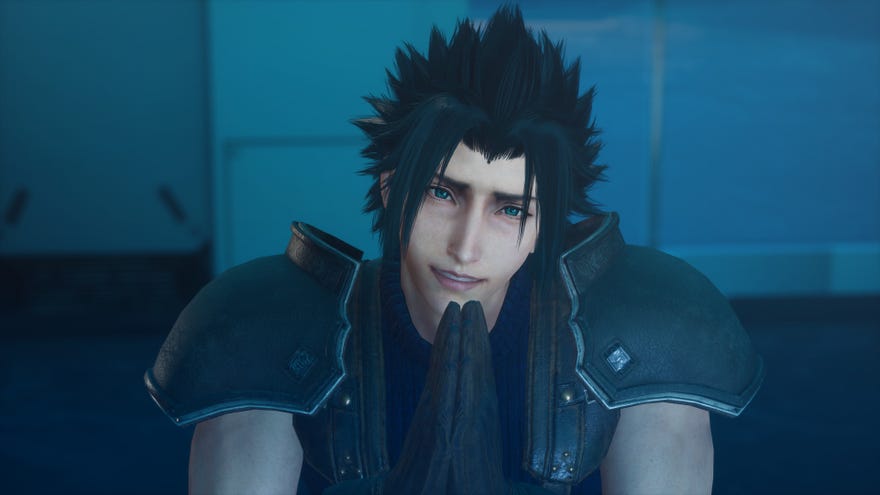 Over the past seven days, the Final Fantasy VII Twitter account has been tweeting some cryptic developer comments from members of the Final Fantasy VII Rebirth team. The tweets are all in a Q&A style format, and most of the questions have been fairly innocuous things like "Will FF7 Rebirth have original music?" and "Has the battle system changed from FF7 Remake?" But the answers, at least on the English FF7 Twitter account, have been downright baffling, and have been promptly memed into oblivion. Things will happen to characters during the story, you say? No kidding!
But thanks to some clever internet sleuthing, eager Final Fantasy fans are quickly realising that there's a lot more to these comments than meets the eye. Well, at least there is in the original Japanese versions of them. The English translation team clearly didn't get the same memo...
Watch on YouTube
Twitter user and frequent translator of Square Enix's Japanese social media output Aitaikimochi has been joining the dots between these daily developer comments in an ongoing thread since they first started appearing a week ago. On the face of it, both the Japanese Final Fantasy VII account and the English account are clearly trying to achieve the same thing. They pose the same questions, and both highlight key words and phrases in green to make them stand out.
Or so it seems. If you start putting together the highlighted words from the Japanese tweets, they start forming another cryptic message, which fans think reveal hints about how Rebirth will mess with the Final Fantasy 7 timeline. According to Aitaikimochi's translations, they go something like this:
Fix the time(line)
Steep freedom
The whereabouts of destiny
Get ready
Friends, join force, to fight
New tracks, rearrangements
Very soon
Let's take a look at Day 1-5 FF7 Rebirth tweet keywords in Japanese, which really does give me reason to believe even more that there's a hidden message.

Day 1: 時期を調整 (fix the time[line])
Day 2: 高い自由 (steep freedom)
Day 3: 運命の行方 (the whereabouts of destiny)
Day 4:… pic.twitter.com/5utuiURWyV

— ☆オードリーAudrey☆ (@aitaikimochi) June 6, 2023
In some sense, there's nothing we don't already know here. The end of Final Fantasy 7 Remake made it clear that this now trilogy of new FF7 games wasn't going to be a straightforward rehash of the FF7 storyline, and that timeline shenanigans were definitely going to be afoot in its sequel. It's also probably safe to assume that Rebirth will introduce new party members, and that we'll tread new paths (or tracks) that have been remixed due to the nature of its timey-wimey hoohah.
But compare that to the highlighted words on the English FF7 tweets, and err... I don't think they've quite managed to achieve the same effect:
Working on nailing down a release date
High degree of freedom, myriad of different stories
Chain of narrative developments, each character's destiny
Have made preparations
New comrades will join, cooperate with
Many new tracks, some new arrangements
Will be revealed soon
In any case, I think one thing we can infer from either language is that we'll probably be hearing more about FF7 Rebirth very soon, possibly even at tonight's Summer Game Fest - or at the very least sometime imminent, given the whole 'It's NotE3 season' right now.
---
NotE3 and Summer Game Fest 2023 is over for another year. You can find out all the latest news by visiting our E3 2023 hub, or you can catch up with our round-up posts of everything that was announced at Summer Game Fest, the Xbox Games Showcase, the PC Gaming Show, Day Of The Devs, and our top highlights from the Wholesome Direct.