Cult Of The Lamb's free Relics Of The Old Faith update revamps combat next week
New hacks, slashes, more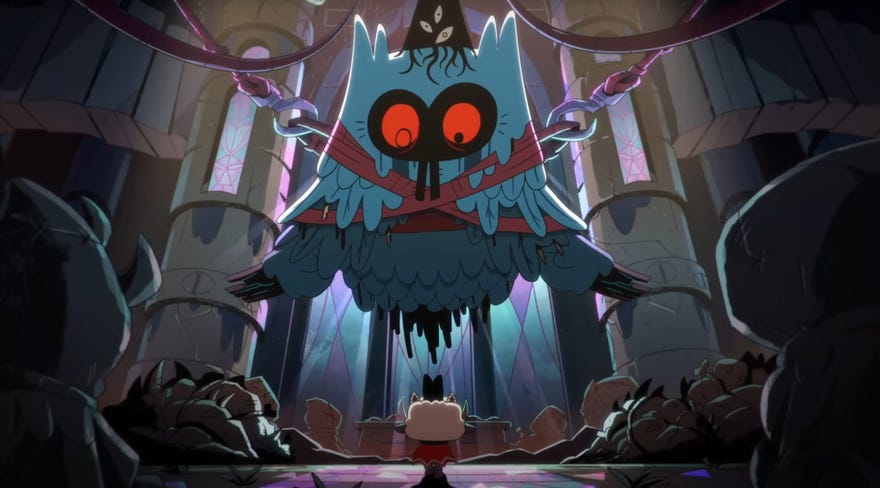 Hack-and-slash management game Cult Of The Lamb released last year to glowing reviews and plentiful awards. Developers Massive Monster didn't drink their own Kool Aid, however. They've been working on free updates to expand and improve on the game, and the first, focused on combat, will release on April 24th.
As we already knew, it's called Relics Of The Old Faith. Here's the launch trailer:
Old Faith adds a new post-game storyline for those who have already completed the base game, but its biggest additions are focused mainly on improving the entire experience with "deeper" combat, revamped bosses and enemies, and new modes.
The combat changes include the addition of Relics, usable items that bestow combat-altering properties upon the protagonist. Every weapon also now has a new Heavy Attack which can be performed, adding variety to the moment-to-moment slaughter of the unbelievers. To compensate, some enemies are now tougher and have stronger attacks of their own.
There are new buildings to help you manage your flock of followers too, including assigning a follower to prep meals in the Kitchen, new Shared Shelters that house up to three followers, a Crypt for storing corpses, and Farm Plot Signs you can use to get your cult to organise crops. It's also a video game update in the 2020s, so Relics Of The Old Faith also adds a photo mode.
The news post about the update's release date also includes mention of Boss Rush and Permadeath modes, new quests, progression systems and secrets, and added accessibility options.
As mentioned back in January, this is just the first free update planned. A second should be along later this year that focuses more on cult management than combat.