Cultist Simulator is driving me a bit mad
Ok cult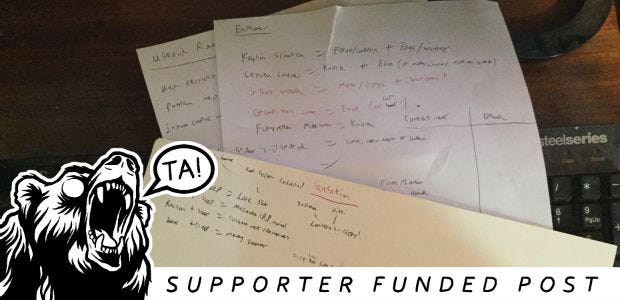 I don't know if I like that Cultist Simulator is in my life. It's been in my life rather a lot, you see. My weekend and the past couple of evenings have vanished into a culty hole where hours disappear in a dribble of barely significant events that nonetheless leave me in a stupor, clicking and waiting and clicking and waiting in the vain hope that I'll find or figure out something to do next. I think I might love it, but I think it might also be boring as fuck.
Read the rest of this article with an RPS Premium subscription
To view this article you'll need to have a Premium subscription. Sign up today for access to more supporter-only articles, an ad-free reading experience, free gifts, and game discounts. Your support helps us create more great writing about PC games.
See more information