Deus Excess: 30 Mins Of Human Revolution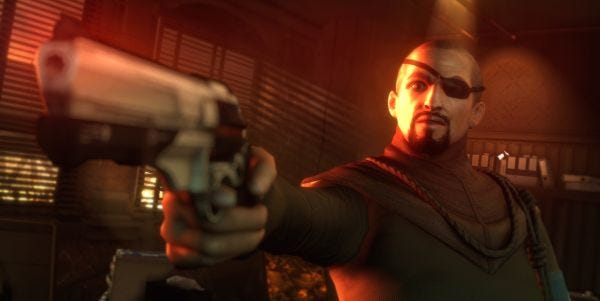 We're in a for heck of a show today, ladies and gentlemen. It's done eight minutes! It's done twelve minutes! But can it go thirty whole minutes of in-game footage without stopping? We haven't seen a promotional campaign like this before, ladies and gentlemen - Deus Ex: Human Revolution is trying to go all out, all the way to the top, to show you so much footage that your bruised and battered corneas weep for mercy. Here it is now, ladies and gentlemen, our new heavyweight contender, striding confidently to the ring to the accompaniment of a bombastic little number from Vangelis - it's the one, the only Deus Ex: Human Revolution, and we've got thirty huge minutes of hiding and hitting to look forward to....


Courtesy of IGN. And also, on my PC at least, some manner of processed meat for companion animals.
This game is out in a month, of all a sudden. A month! How did that happen?