DICE Respond To BF3 Pre-Order Ruckus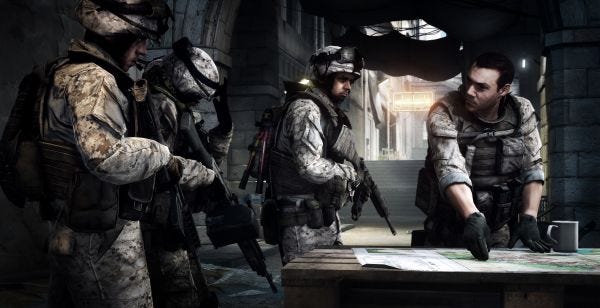 DICE General Manager Karl Magnus Troedsson has gone a little further with DICE's response to the uproar over the Physical Warfare Pack being a pre-order bonus. And it seems like a bit of a change from their initial response. Here's the meat of it: "I would like to start by clarifying that the Physical Warfare Pack is a time-based exclusive. If you do not pre-order Battlefield 3 at a retailer carrying the Physical Warfare Pack, don't worry. We will unlock the contents of the Physical Warfare Pack for free to all Battlefield 3 players later this year." They also say that "if you pre-order Battlefield 3, you will be able to play Back to Karkand at no extra charge as soon as it is released, but it is not day one DLC and it is not on the base game disc." Folks who do not pre-order will, of course, have to buy and download the DLC separately.
Thanks to Mr Evans for pointing this out to us.