Undead! Dying Light getting a year of free DLC
Nice!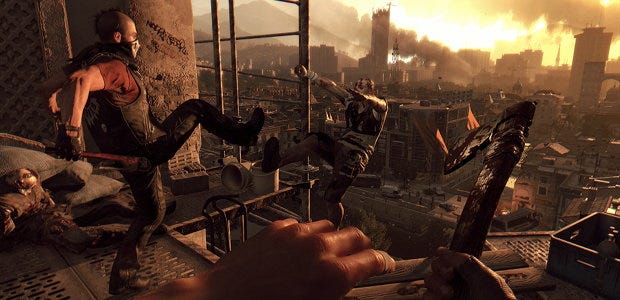 Though parkouring zombie-stabber Dying Light came out a good two years ago, developers Techland this week announced that they'll release ten free 'DLC' packs(/content updates) over the next year. How nice! Dying Light is still pretty popular, see, with its peak concurrent player count over 8,000 today on Steam alone. So! Techland are working on new enemies, areas, and other odds and ends to add for free.
Techland said in this week's announcement:
"Original content is already in the works and our fans can expect to face new challenging enemies, master new gameplay mechanics, solve more Harran mysteries, and even explore never-seen-before locations. This translates to ten pieces of DLC in the first twelve months of our continuous support - available free for all players, across all platforms.

"Continuous support means also more updates, gameplay tweaks, and community events. As we firmly believe in active collaboration between the design team and players, we hope this announcement will encourage our fans to share their thoughts, stories, and ideas about how we can improve their experience even more."
I never touched Dying Light because I'd been put off by the jank of Dead Island, the zombie-slaying FPS which Techland made before this, but I know our Adam dug Dying Light and its expansion. He's a sensible sort, and I do like co-op and parkour too.