Fallout 4: The Tale Of Bloody Nora
I'm ambivalent to setting the world on fiiiiiiire...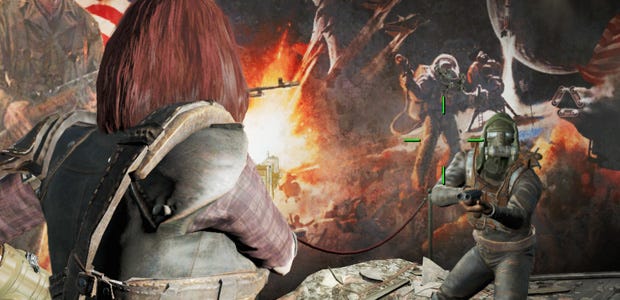 This week's RPG Scrollbars is a diary charting the player's first moments with Fallout 4. Therefore, there are some spoilers for the game's introduction and setup. Note: If you're reading on iPhone, flip the screen horizontally and it should be fine. Fingers crossed, on Android too, but didn't have one to test that on directly.