Fallout 76 gives £4 in virtuacash to apologise for Power Armor Edition's trash bag
Enough to buy a bauble or two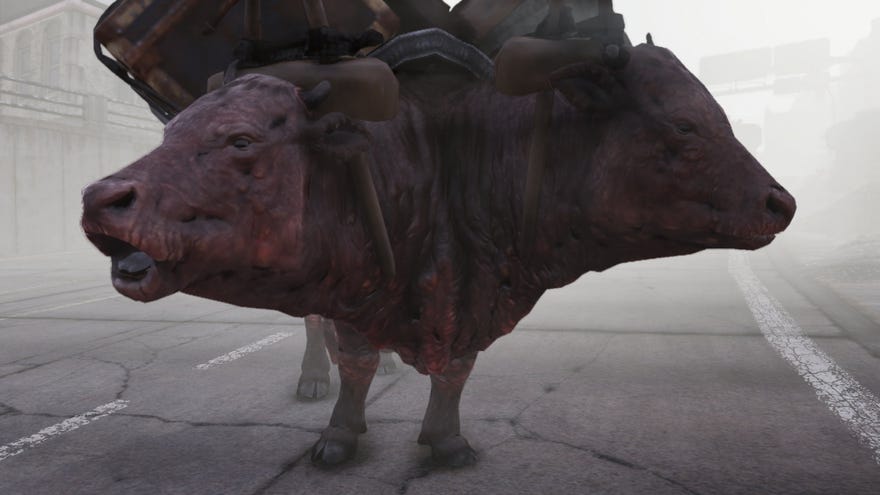 Bethesda are giving a couple bucks in microtransaction currency to Fallout 76 players who bought the £175 'Power Armor Edition' expecting its numerous feelies to include a "canvas West Tek duffel bag", only to find it had been replaced with a trashy nylon bag. Video game Collector's Editions capitalise on fan enthusiasm to sell overpriced trinkets and tat, but even the credulous should get the tat they paid for. So Bethesda are offering the dissatisfied 500 'Atoms' to spend on cosmetic doodads in the microtransaction store, a quantity which would otherwise cost players £4/€5/$5.
"We understand and respect that there is disappointment with the bag in the Power Armor Edition. We are sorry," Bethesda tweeted overnight.
Disappointment With The Bag is a great album title.
What buyers expected was this, explicitly labelled as canvas in promotional photos on stores (and still listed as such on Bethesda's own store):
What they got was not that.
https://twitter.com/ScottyDontTwit/status/1064424177346596865
I'd suggest that's false advertising and you're probably entitled to a proper refund, if you want it - and can get one out of them.
"Unfortunately, due to unavailability of materials, we had to switch to a nylon carrying case in the Fallout 76: Power Armor Edition," Bethesda explained.
When they say "unavailability of materials," surely they mean "unavailability of materials at a price we budgeted for." One person who complained even received a response from the Bethesda Store support team saying as much.
"The bag shown in the media was a prototype and was too expensive to make," a support person told the complainer. Bethesda were quick to refute this.
"The Bethesda Store's Support member is a temporary contract employee and not directly employed by Bethesda or Bethesda Game Studios," they said. "We apologize to the customer who took the time to reach out. The support response was incorrect and not in accordance with our conduct policy."
If you paid for this trash bag and want 500 Atoms, which is enough to buy two or three trifling cosmetic bits, get in touch with Bethesda support.
I have heard that the Power Armor Edition's voice-changing helmet sucks and all, but of course it does: it's a toy for children, classic Collector's Edition tat. If you expected otherwise, mate, come on.