Get an RTX 4070 gaming laptop from Lenovo for £1615 with this code
Normally £1900, this spec includes Core i7 13700HX, 32GB DDR5, 1TB PCIe 4.0 SSD and 2560x1600 240Hz 15-in display.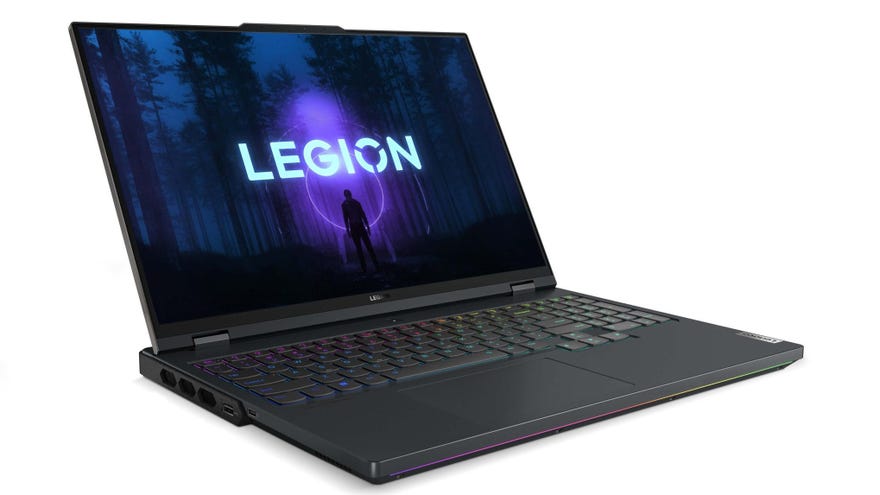 Want a super-fast gaming laptop? With the very latest components, including a 13th-gen Core i7 processor and GTX 4070 graphics card? Of course you do - and now one is significantly more affordable, thanks to a 15% off discount code at Lenovo's web store that knocks £285 off one of their best gaming laptops. With code LEGION15, you can pick up a £1900 laptop for £1615, an incredible deal for this bleeding-edge spec!
The configuration here is really impressive. The RTX 4070 laptop GPU provides excellent performance for high refresh rate 1440p gaming, which is handy given that the laptop comes with a 15-in 2560x1600 display rated up to 240Hz. That blend of extra resolution and greater responsiveness, compared to a standard 1080p60 display, makes this a strong option for a wide range of games - plus plenty of options for content creation if you're into that.
There are no weak points elsewhere either. The Core i7 13700HX processor boosts up to 5.0GHz and sports an 8+8 design, with eight performance cores and eight efficiency cores for 24 threads in total. This is backed with 32GB of DDR5-4800 dual-channel memory and a 1TB PCIe 4.0 SSD with TLC flash memory (rather than cheaper QLC). This strength of spec means that the laptop could easily be used as a mobile workstation as well as a gaming powerhouse.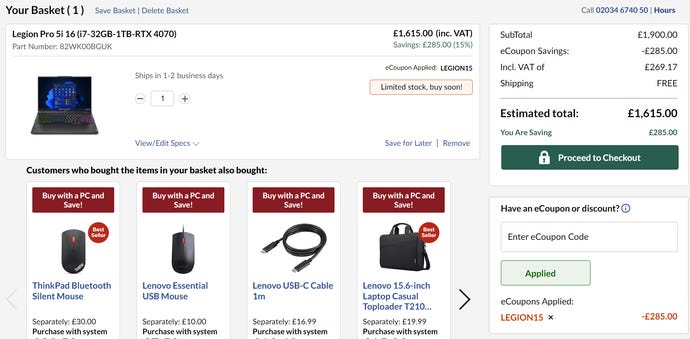 The latest generation Legion 5i Pro hasn't been reviewed yet, given how new it is, but the prior-gen G7 is well-reviewed all over the web, with the likes of Laptop Mag calling it "super effective" and "just a really good gaming laptop". With an even faster and more efficient generation of parts under the hood, I expect that the G8 will be even stronger.
What do you think of this deal - is it just right or would you prefer something cheaper? Let me know and I'll try to find the gaming laptop of your dreams in an upcoming deals post!