Get the PCIe-5.0-beating Samsung 990 Pro 2TB SSD for £159
That's £20 cheaper than Amazon.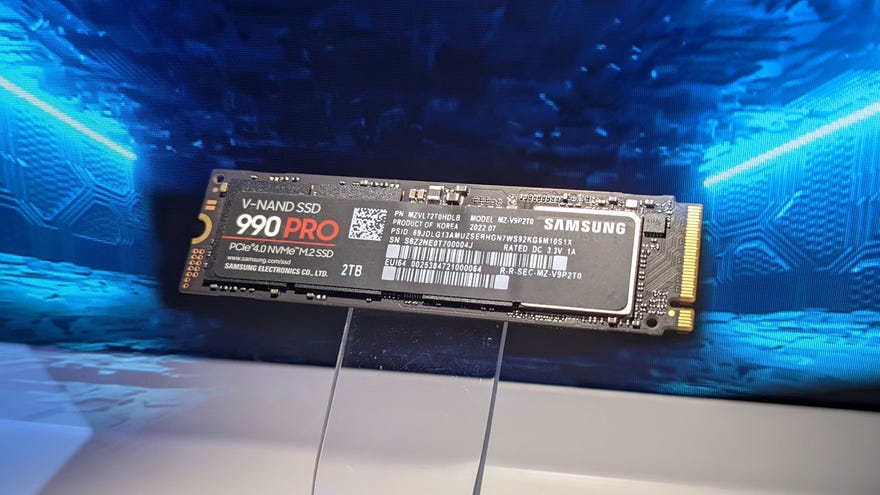 Samsung's 990 Pro 2TB drive is the fastest gaming SSD we've ever tested - even after we looked at next-gen PCIe 5.0 options! That makes it well worth keeping an eye on for price drops, and today we spotted a great deal on the drive over at Tech Next Day.
Here, you can use the code TND-10 to pick up the drive for just £159, a solid tenner off its previous price and significantly cheaper than any other retailer (eg £179 at Amazon).
Now this isn't actually the cheapest we've ever seen this particular drive - the same model reached £153 on Ebuyer around a month ago - but given how rapidly that deal sold out and how high prices have remained since, this deal seems worth writing about!
In terms of specs, this model is capable of more or less maxing out the PCIe 4.0 standard - with 7450MB/s reads and 6900MB/s writes for this 2TB size. In terms of random performance, a better indicator of real-world speeds, the 990 Pro is even better with up to 1.4M IOPS for reads and 1.55M IOPS for writes - that's more than twice as fast as RPS-recommended PCIe 3.0 drives. That translates into super quick load times, as you'd expect. Take it away, past me!
In our Shadow of the Tomb Raider game load time test, the 990 Pro managed it in 6.6 seconds - a record time. By comparison, the SN850x took an also rapid 6.7 seconds, while the more modest Crucial P3 Plus did the same in 7.3 seconds. Our previous PCIe 4.0 pick, the WD SN570 SE, required 10.4 seconds for the same job. These aren't massive margins, but they add up when stacked across every load for the life of your machine.
So if you want the fastest PCIe 4.0 drive on the market for a great price, this is the deal for you!
That's all we have time for right now, but thanks for joining us and catch us later this week for more PC deals as we discover them!