Get this 32-inch 4K 144Hz Dell monitor for £494 - more than £100 cheaper than Amazon UK
This HDMI 2.1 model is also ideal for PS5 and Xbox Series X consoles.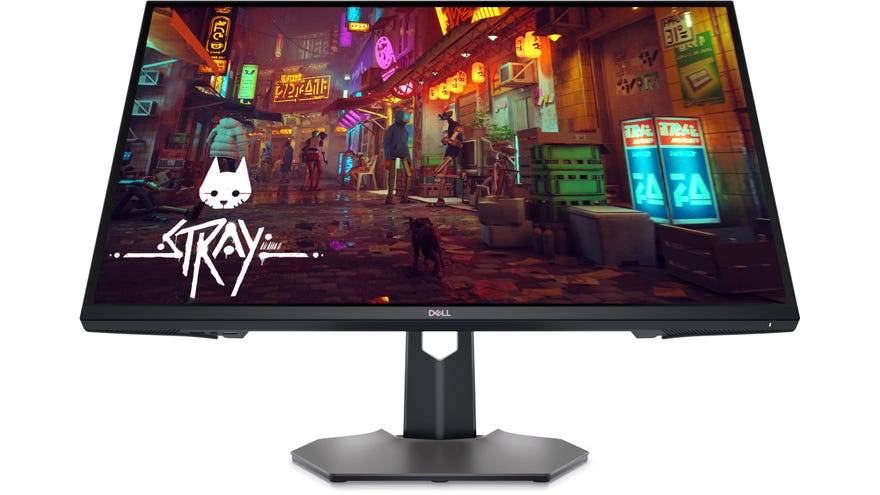 Dell's 32-inch G3223Q gaming monitor has had its first major discount, thanks to a sale on the Dell UK store and a voucher code that knocks even more off the price. It's now possible to pick up this 4K 144Hz HDMI 2.1 model for £494 when you use code VOUCHERBOX4MON at the checkout, compared to £610 for the same monitor at Amazon UK - that's £116 cheaper.
Let me tell you a little bit more about this model. It's a 32-inch flat screen, based around a Fast IPS panel that offers a great mix between fast response times (a la TN panels) and great viewing angles and colour accuracy (a la more traditional IPS panels). That makes it a supreme all-rounder, whether you're playing slower-paced games where you have time to notice the detail that a 4K image provides or faster-paced fare where the excellent motion clarity, high refresh rate and G-Sync/FreeSync support come in handy.
The only thing you're really missing out on here is the kind of contrast you'd expect from VA or OLED panels, but these have their own drawbacks too (eg motion clarity on VA and cost/burn-in risk on OLED).
For the money, this is an awesome option for PC that should tick a lot of boxes for both gaming and content creation. Both benefit from the excellent stand that Dell includes with its monitors, which allow for height adjustment, portrait rotation and the usual tilt/swivel adjustments. The OSD is a strong point too.
Finally, with HDMI 2.1 support, you can even use this with consoles like the PS5 and Xbox Series X, enjoying up to a 4K 120Hz presentation, which is a nice extra - especially for a larger screen like this!
What do you think of this deal? If you're interested, corroborate my reporting with a look at some reviews online, then come back and let me know what you think!