Grab Logitech's G Pro X Superlight wireless mouse for £90 after a £50 discount
The mouse of choice for esports pros - and just a damn good design.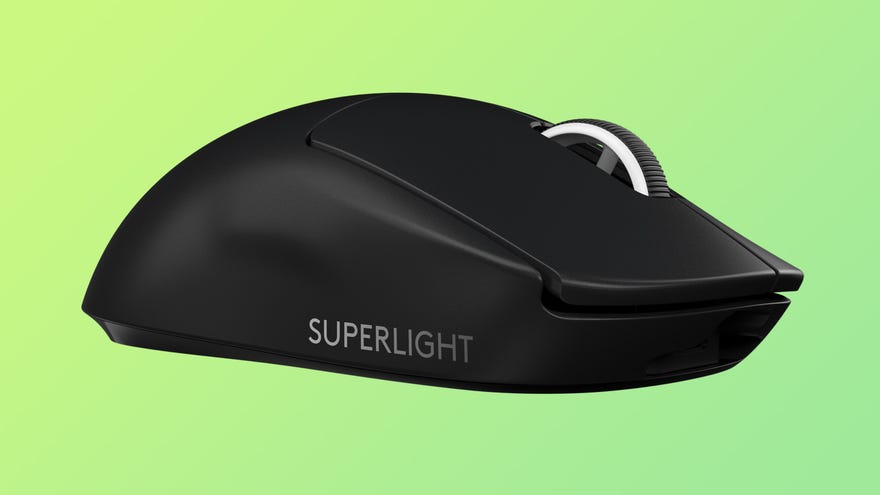 The Logitech G Pro Wireless was one of the first mice to kick off the ultralight trend, offering incredible agility, bulletproof Lightspeed wireless and high-end components at under 80 grams. Its successor, the G Pro X Superlight, is even lighter at 63g with a refined shape and even better specs, resulting in its adoption by a huge percentage of active esports pros and competitively-minded amateurs alike.
Today the Superlight model is down to £90 on Amazon UK versus its normal £140, a £50 discount that means it's a great time to see why this mouse is so popular - and one of my all-time favourites.
I've used the Superlight (and its nearly identical successor, the Superlight 2) for years and it's a fantastic mouse, offering a streamlined shape that's easy to grasp for all hand sizes, without the holey design that feel weird to some people and can affect durability.
By any metric it is a superb performer - RTings measured it as having some of the lowest click latency ever, meaning it is incredibly fast and responsive to use - and being wireless means that you are never affected by a mouse cable rubbing on your mouse pad and subtly affecting your aim.
These strengths - and Logitech's sponsorship of pro Counter-Strike, League of Legends and Valorant teams - mean that is hugely popular amongst players in these games. It accounts for 33% of all Counter-Strike 2 pros, 43% of Valorant pros and 31% of Fortnite pros, taking the top spot in every one.