Grab Samsung's 2TB 970 Evo Plus NVMe SSD for less than £100
One of the best PCIe 3.0 SSDs available.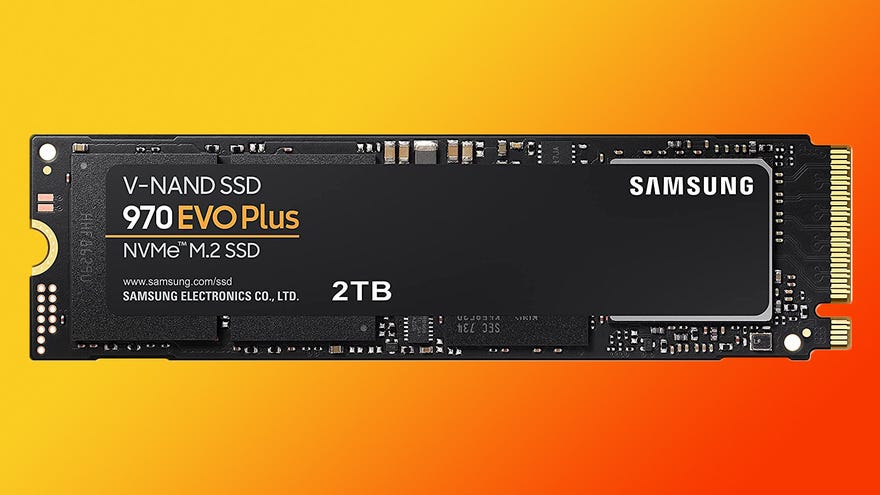 Samsung's 970 Evo Plus 2TB SSD is an almost legendary SSD, offering great real-world performance at a reasonable price. Recently the largest 2TB size has dropped from £145 to £99.99, making it significantly more affordable to add a ton of fast NVMe storage to your PC or laptop.
The Samsung 970 Evo Plus has been an RPS fave since it was reviewed back in 2021, and the drive remains a solid choice even though it's been surpassed in the raw speed stakes by PCIe 4.0 SSDs.
As well as being cheaper than comparable PCIe 4.0 SSD alternatives, the 970 Evo Plus also works in a wider range of machines, including many made before the advent of PCIe 4.0 - eg 300-series Intel and AMD motherboards and their predecessors.
Even for a PCIe 3.0 drive, you can still expect reasonable speeds, from seqential speeds of up to 3500MB/s reads and 3000MB/s writes. Random speeds are also reasonable, at up to 620K IOPS reads and up to 560K IOPS. That's around half the speed of PCIe 4.0 alternatives, but the difference in real-world testing is much more modest - generally the delta between the best PCIe 3.0 and 4.0 gaming SSDs tends to be only a matter of seconds. Unfortunately we don't have exact comparisons between the 970 Evo Plus and newer models, but the review linked above should still give you a decent idea of overall performance!
I hope you find this deal useful, and stay tuned for more deals as we find them!