Have A Slice: Torchlight II Carves Out A Free Weekend
There is such a thing as free loot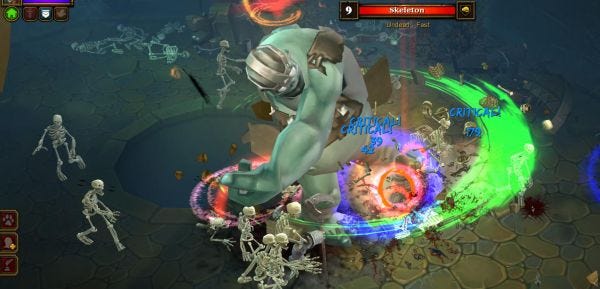 Have you recently suspected that you're living an Inferior Life? You might not be wrong. Thousands of people are diagnosed with Inferior Life Syndrome every day, and to hear forums, gaming sites, and Internet comment threads - all of which are made up 100 percent of doctors - tell it, it's probably because those people aren't playing the right games. There's plenty of science to back up these allegations, too. I mean, have you honestly not played Torchlight II? Seriously? Many Web MDs (and probably also WebMD) would declare you legally dead on the spot. Fortunately, Steam is here to help. Runic's furiously fun hack 'n' slash is free all weekend.
Torchlight II will remain completely free to play until Sunday at 1 PM Pacific time. However, if you decide that you can't stand to part ways with it after a sensual weekend on the beach together (or wherever you play your games), then you'll have the option of getting it at 75 percent off its full price until Monday.
We smacked John with sticks until he exploded into a twisted confetti wreck of words about it. Here are some of those words. "There was a chance to innovate a lot more here, and while I don't think for a moment that anyone buying this would be the least bit disappointed in any of it, it would still have been nice to see a significant step forward here. But you can't take much away from 'pretty much perfect'. Torchlight 2 is a stunning game, as engrossing and evening-eating as you could hope, all so wonderfully presented. It's smart, witty, and pretty, and it stands as a shining example of the genre."
You should probably try it. It's got Steam Workshop support too, so tinker away to your heart's content. Here, look: owl colors! Can life get any better?