Her Story Creator Joins Interactive Filmmakers Interlude
His Story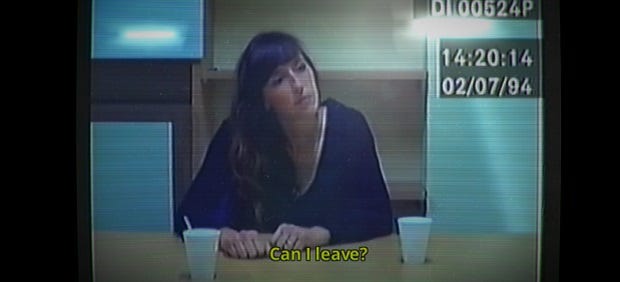 With Her Story [official site] sweeping up 3 awards at GDC, more than any other game, you may be wondering what Sam Barlow is going to do next. (You could almost say: what his story is going to be.)
He teased Her Story 2 in the past, in a wonderfully tantalizing tweet, but he has also decided to join Interlude as Executive Creative Director. If you have never heard of them, that's alright, most of us hadn't. To put it simply, Interlude make interactive videos, which at the end of the day are not that different from FMV games.
In fact, the line between the two gets really blurry around these parts, with Interlude's press release calling Her Story an "interactive movie."
As Executive Creative Director, "Barlow will be responsible for conceiving and directing a variety of new Interlude experiences," including a short based on 1983's film WarGames. Here is what he had to say:
As a storyteller, my passion is to create emotional experiences and to use interactivity as a way of making them resonate in the hearts of the audience. Interactive video is poised to be a revolutionary medium for exploring these goals.

When I saw the work Interlude is doing and the platform they are creating, I felt that we were on the same journey. Our dream is personalized, reactive stories with a heightened emotional impact. I am excited for us to define this medium and create something that is more than games and more than video.
I'm slightly amused by some of the high-sounding words thrown around in the press release, like that Interlude is "pioneering next generation interactive video that has emotional intelligence," because if you take a look at some of their works so far, the structure is quite simple and not that unusual, at least for us used to gaming.
The biggest difference is that it's usually using footage with real actors, but these videos are often organized like a simple branching narrative. Take their "Rock Paper Scissors": there is an intro, you choose what to play, and you see a video of the result. There is some clever editing at times, to make it all look smooth, but it's not fundamentally different from any game with multiple choices and endings. The interview with Joss Stone is little more than a series of bookmarks to jump around different subjects, and the Led Zeppelin music video is really a handful of different videos that can be navigated via a central hub.
They're not bad works - the Coldplay one is beautiful in fact - but I'm not seeing the "emotional intelligence" or the "next generation" aspect of it all, when videogames have been doing the same, and more, for years.
Either way, here's hoping that this doesn't stop Barlow from making Her Story 2.