Her Story creator Sam Barlow is involved in Telling Lies
Porkies and picture houses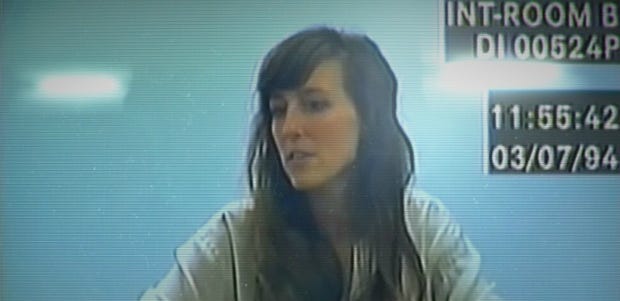 Oh no, is that headline libellous? Let me check my big copy of McNae's. Actually, no, let's live dangerously. Sam Barlow, the creator of crime thriller Her Story is caught up in Telling Lies! By that I mean he is making a new interactive video story called Telling Lies, and teaming up with a big ol' film production company to do so. We don't know exactly what it's about yet but Barlow did tell Variety that it was something of a "political thriller with 3-4 key characters" and a "spiritual follow-up" to Her Story rather than a straight-up sequel.

"Imagine Steve McQueen's 'Shame' mashed up with 'The Conversation,'" he told them. "I'm viewing it in a sculptural way... I'm looking at what happens when you throw a player at it, who can attack it from any number of angles."
Not a lot of info there, but hey ho. What do we call these mystery FMV throwbacks anyway? I'm going to run with "video+games" and see how far we get. This video+game will be helped by Annapurna Pictures who have been involved with big films like Zero Dark Thirty, Foxcatcher, Her and, uh, Sausage Party. But they also dip into games, having a producing hand in What Remains of Edith Finch and the upcoming Souls lookalike Ashen. That seems a good fit.
But what this means for previous projects Barlow has spoken about, we don't know. Before this he was involved in a WarGames style story as creative director in another production company, Eko (previously Interlude), something we mentioned in February. But this feels like a different thing. We've sent some questions to find out what's going on there.
Her Story was a super crime story that involved typing searches into a box and watching the videos that resulted, trying to make sense of a murder that happened years ago. I played it with my gurl and it was excellent to see the notepad and pen come out, notes being scribbled and theories going wild. Graham and his partner did the same thing. It was also one of our best games of 2015, so a follow-up of whatever sorts is a welcome thing.