If You See Him, Kill Him: Hitman's First Elusive Target
Strike now!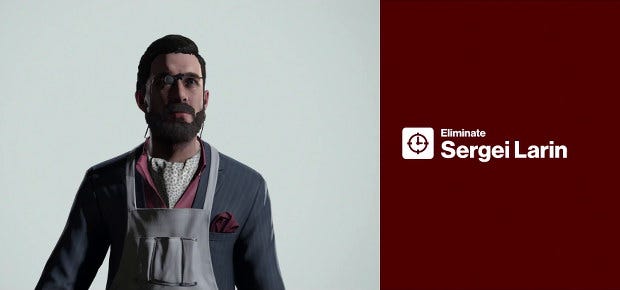 The first 'Elusive Target' is now roaming the world of Hitman [official site], for 48 hours only. Miss this window or screw it up and he'll be gone forever, living happily unmurdered - and you don't want that, do you? The wait for Hitman's second episode was well worth it, but the plan is for bits of "live content" like this to help keep the game interesting in-between and onwards.
As the announcement explains, Elusive Targets are meant to be challenging. Ian Hitman's targets don't appear on the minimap and aren't highlighted in 'Instinct' vision, so it's trickier to track them down and figure out when to strike. You can't replay the contracts, and if you fluff the hit you'll never see them in the game again.
"An Elusive Target is the closest thing to the Hitman fantasy that we've ever created," IO say. "Each one is a custom-created character with their own backstory and their own unique reason for being in that location."
This first contract was announced earlier this week, but notice on future Elusive Targets may be shorter and the time they're around for may vary. Killing five Elusive Targets over the coming months will get Ian the Hitman: Absolution suit, ten will give him his Blood Money suit, and versions of those with gloves will be coming in the future.
Your first man is Sergei Larin, an art forger hanging around Paris. You have until 5pm (that's 6pm CEST, 9am PDT) on Sunday to kill him. Watch for this guy: