Hitman's prologue chapter goes free today
Experience life as a slaphead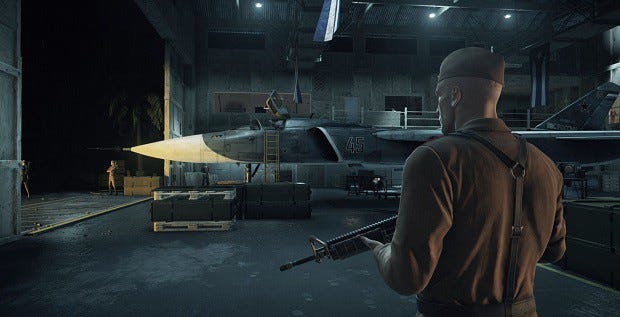 The good news keeps on rolling for murder's favourite slaphead. After establishing themselves as an independent company and securing the rights to Hitman, developers IO Interactive have released the prologue chapter of the recent episodic Hitman [official site] for free. Consider it a demonstration. I did think it strange that Square Enix didn't release a demo of the stealth 'em up back before they ditched IO but hey, one's here now. Thanks, independent IO Interactive. Thaioi.
The prologue is a series of simulated murders in a training facility where people might seem to die in terrible ways but it's just acting, okay.
IO explain that this free slice packs "absolutely everything that we've released for [the ICA Facility]; two story missions (including all cut-scenes), two Escalation Contracts, more than 40 challenges, 17 achievements and trophies, plus thousands of player-created missions in Contracts Mode."
It's out now to download on Steam.
If you dig the prologue slice and fancy buying the full game, progress will carry over. The game is due to be on sale this week too. The full season is a goodun, our Alec will tell you.
While the future of IO and Hitman is still unclear, the future is unclear for everyone and everything everywhere and everywhen. For now, they're an independent entity again and keen to make this a hit, man.