Angry Urination & Other Scenes From Homefront 2
A far cry from COD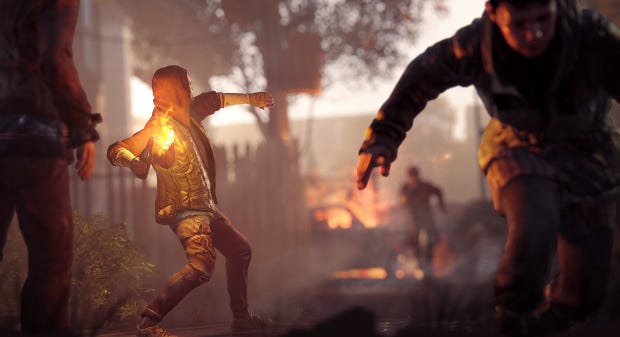 Let's move on from the "huh? But why?" issues around Crytek making a sequel to the THQ-dooming COD rival Homefront, and indeed on from "North Korea successfully invades the US, seriously?" and spend our time instead asking "OK, so what's it like?"
Going on this footage from straight outta E3, clearly it's working the occupied city line hard, as well as fun with improvised future-tech. The 'uprising' system is intriguing too - potentially moving the game away from Broman Saves The World and into something that's about co-ordinating a massed resistance movement. Also there's a scene where a guy has a wee in public while swearing his head off, then promptly gets beaten up for it, which very much reminds me of living in Camden.

This comes from someone's recording of someone's Twitch stream, but as far as I can tell that's a Crytekdude talking us through what's going on.
Looks like Cryengine doing its thing adeptly, lots of optional things to make, do, explore and destroy, a whole lot of different combat and tactical options, and maybe, hopefully, a shooter that now very much has its own identity rather than desperately tries to snatch a piece of someone else's pie.
There's a lot to like here, in theory at least, and the idea of Crytek apparently stepping back from heavily-scripted chaos into something much more open is one it's hard not to get excited about. Let it be, let it be.