How to unlock the LC10 in Warzone and Cold War
How to get your hands on the LC10.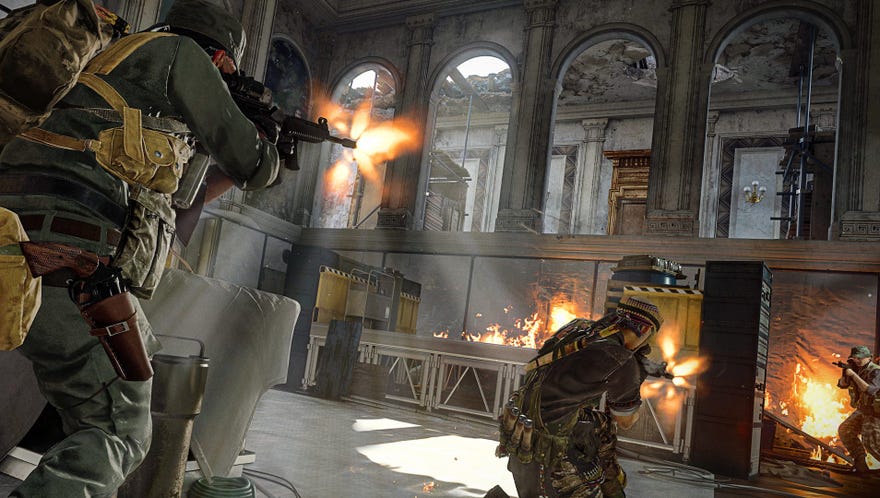 The end of Warzone Caldera Season 2 means you'll want to find other ways of unlocking the season's guns. Not to worry though, the LC10 is easy to obtain with a specific challenge and a bit of effort on your part. Here's how to unlock the LC10 in Call of Duty Warzone and Cold War
---
On this page:
How to unlock the LC10 in Cold War and Warzone
This is the challenge requirement to unlock the LC10 in Call of Duty Warzone and Cold War:
Using SMGs, get 3 kills without dying in 15 different matches
So, just get a killstreak of three and you'll be all good. Keep in mind that you'll need to complete each game to get the progress, so maybe try combining this challenge with an SMG you want to level up.
I'd recommend hitting up Nuketown 24/7 and taking out enemies in the back gardens or side paths - usually you'll be able to gun them down while they sprint between buildings.
---
Best loadout to unlock the LC10
Want a helping hand? Well, the LC10 just needs you to get a few kills with an SMG. This Bullfrog loadout is an absolute gem when it comes to taking out lots of enemies in a short period of time. Here are the attachments for quick reference:
Muzzle: GRU Suppressor
Barrel: 7.4" Task Force
Stock: KGB Skeletal Stock
Underbarrel: Spetsnaz Speedgrip
Magazine: 65 Rnd
This is just a suggestion though! Feel free to kit out whatever SMG you fancy and head into a small map to get those kills off.
You're also able to unlock the LC10 through other methods. The challenge is the same (but is obviously more difficult) when you try to do it in Warzone rather than Cold War, but you can always head into a game of Plunder to get more chances. Similarly, paying for an LC10 blueprint in the store with real money is another option if you really can't wait.
---
That's the LC10 for you! Have a look at our guide for the best LC10 loadout if you fancy, or head over to the Warzone Audio Bang corner for more information on just what's going on in the city of Verdansk.