Interview: Blossom Minds On Life After Eden
No More Racing Games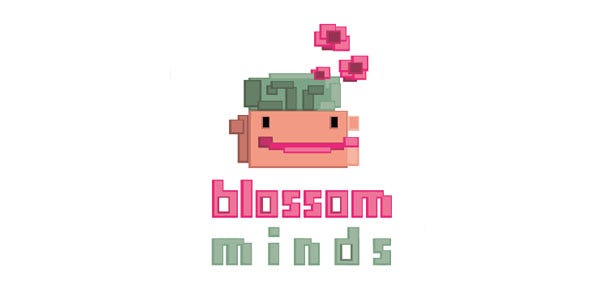 Yesterday it was announced that ten former members of Eden Games in France have split to create a new independent studio called Blossom Minds. A tongue-in-cheek press release explained that they were no longer interested in AAA games, but wanted instead to focus on digitally distributed smaller ideas. We got in touch with the team to find out more, and have heard back from designer Jerome Braune. He explains to us why the studio started, their reasons for going indie, and how they won't be making any more driving games. In fact, they're making a platformer.
RPS: What was the main reason for the ten of you choosing to leave Eden? Obviously you weren't having a good time with Atari - was there more to it than that?
Jerome Braune: We all had that project of setting up our own studio almost one year ago. At that time, some key members of Blossom decided to leave and started working on the genesis of this new studio. They did the "boring" part of setting up the studio and made it come to life. And, at almost the same time we had planned to leave Eden, things turned a bit bad with Atari. The rest of Blossom was part of the layoffs at the beginning of June. As our escape plan was already complete, we left Eden straight for Blossom Minds.
RPS: Do you know where this leaves those who have stayed behind at Eden?
Braune: For the remaining people staying at Eden, I think they are focusing on car games. They may work on other projects I'm not aware of. I wish them all the best as I guess it's not easy now.
RPS: In your experience, what's the worst thing about developing a AAA game?
Braune: For me the worst part has been the loooooooong development time, over a span of four years for Alone In The Dark for instance. It's really really exhausting. That is our main reason to make smaller games, to release them more often.
RPS: What aspects of having worked on such large scale games do you think you'll take with you to Blossom Minds?
Braune: As the game we're working on is very different in scale and genre than Eden's last games, it's hard to keep specific things. The past experience serves us for more general purposes: we have learned what mistakes to avoid, how pretty technology must serve gameplay and vice-versa, that communication is crucial and that a complete game is the whole team's achievement. But for most of all Eden was the company where we improved the most on our repective domains, so this experience will always be used.
RPS: What has driven the decision to develop digitally only? What advantages does this bring you?
Braune: Even if a publisher is needed, we feel that we can be closer to the gamers who will enjoy our products this way. There is a direct link, no store, no boxes. Almost from our computer/console to theirs. We are also working on smaller games and a price tag of $60 would be totally silly. Mastering game discs costs money, if we can avoid this cost to the players, we'll make it. We've only shipped retail games until now and we were eager to go fully digital. It's always cool to start something new.
RPS: And you'll develop for PC, right? You'll not do anything insane like sign an exclusivity to one of the consoles? Right?
Braune: Yes, we have a Steam version in the works. Talking about exclusivity, there was that strange guy who tried to make me sign an exclusivity deal for the Nokia N-gage last week.
As he was insistent I told him I'd rather wait until the console is launched to make my mind up.
RPS: The tone of your press release suggests that Blossom Minds isn't going to be taking itself too seriously. Is this a part of the philosophy behind the company?
Braune: Totally. When we decided to set up our own studio that was one of the main reasons. We are not building nuclear plants or working at the stock exchange, we are just making videogames. We can inject a bit of fun in here.
RPS: While you're not announcing your first game just yet, can you give us any hints - what sort of game can we expect?
Braune: I'll first tell you what sort of game not to expect: it will not be a driving/racing game. Not a single part of our game is related to cars. All I can tell is that it'll be a platformer.
RPS: Thanks for your time.