Eden Games Go On Strike Against Atari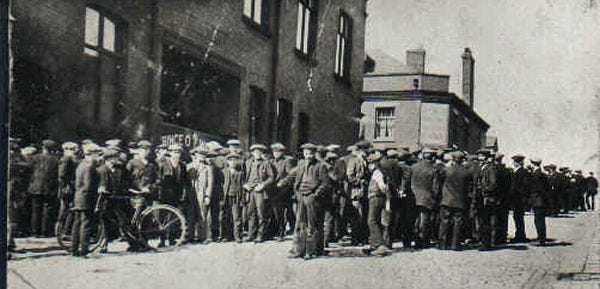 Eden Games - they behind Test Drive Unlimited 2 and the V-Rally series - and have had enough of their treatment from Atari, and in the face of enormous redundancies at the company and have gone on strike today. GI.biz report that in the face of sackings, the French studio has said enough, and are refusing to work. And they've a few choice words to explain why.
Atari has been famously in trouble for more years than I can remember now, the name and ownership bouncing all over the place, the publisher always seeming on the brink of completely shutting down, but somehow scraping through. Some day someone will write a great book all about what really went on there. But for now it's Eden making the claims, saying that Atari have been badly letting them down. And now after learning they are to lose 51 of their 80 employees they've taken strike action.
"Eden Games pays now for Atari mismanagement. For several years we are witnessing multiple leader changes at its head, they did not hesitate to get rich despite financial difficulties. Restructuring plans have been following each others for 10 years at Atari. Each time the recovery project was beautiful and promising, and ended in a failure. We are sceptical about the proposed project. Atari does not play the game of negotiations with employee representatives on the redundancy plan measures. Employee representatives of Eden until now have been extremely collaborative, respecting the very tight deadlines of the redundancy plan."
GI says that they have a four point agenda with regard to their strike:
- Communicate and interact with the CEO, Jim Wilson, who has never introduced himself to his employees.
- Have a constructive negotiation on the terms of the redundancy plan, and not one-sided as is the case now.
- Be sure that an employee of Eden Games is compensated the same way as an employee of Atari.
- Have real visibility on the future of the studio after the restructuring, especially in giving us the financial records requested by our accountant.
Eurogamer describes the action as a "symbolic day strike", in an effort to finally get an audience with their supposed boss, Atari's latest CEO, Jim Wilson.
Eden's Test Drive Unlimited 2 didn't really achieve the potential that was expected after 2006's original game, and was plagued with bug issues across all formats. Their previous game, 2008's Alone In The Dark, was not received particularly well, leading to the rather embarrassing debacle of Atari threatening to sue outlets who'd given negative reviews, while it was alleged they'd allowed higher scores to break their own embargo. However, despite this, Alone In The Dark went on to sell 1.2m copies.
What happens now to TDU2 is not known. In the meantime, why not watch Strike?