New Kentucky Route Zero 'interlude' out now, includes sinister half-hour TV show
Does episode 5 approach?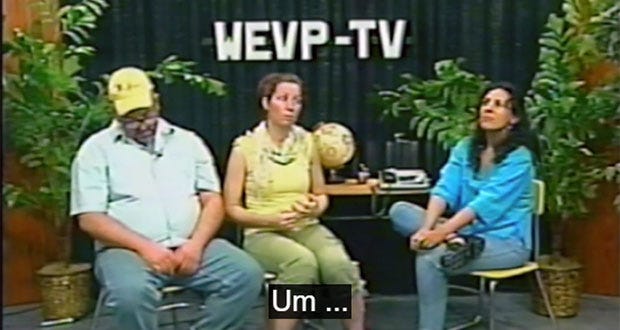 Hopefully this is a sign that the long-awaited fifth and final episode of the incomparable, theatrical road trip adventure Kentucky Route Zero is not far away. Devs Cardboard Computer last week snuck out another of their brief, experimental 'interludes', free game-ettes which also act as as previews and alternate perspectives on scenes and themes in forthcoming episodes. Previously they've done VR theatre, mystery phone calls and installation art, and now 'Un Pueblo De Nada' adds live-action TV into the beautifully unpredictable mix.
I should say that I've not had the chance to play/watch all of this interlude just yet, as I made the terrible/blissful mistake of firing up Slay The Spire for the first time over the weekend, and now there is only Slay The Spire. But as soon as that obsession has burnt itself out, Un Pueblo De Nada ('people of nothing') is the first thing on my list.
The game element of the interlude puts you behind the scenes at a local TV station, introducing new characters who may or may not show up in episode 5. Within the interlude, you can see these guys recording a TV show; you can then watch a real-life, half-hour 'broadcast' of that show here, including flesh and blood incarnations of some of the characters. And including a fair few strange and sinister things, because this is, after all, Kentucky Route Zero.
Go, mine it for clues, mutated Americana, existential dread and the ghosts of the past.