Christopher Lloyd Rules New King's Quest Voice Cast
Voicing the old King Graham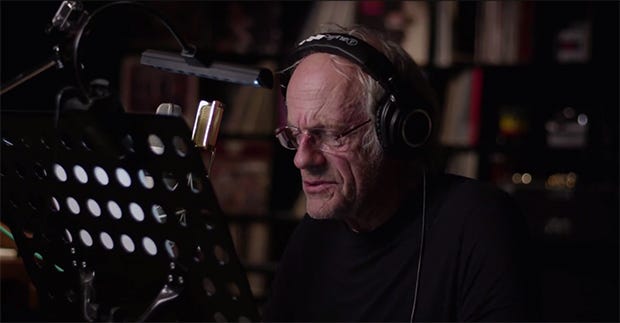 Christopher Lloyd will be voicing the old King Graham in the new King's Quest game [official site], as revealed in the latest "Behind the scenes with the Odd Gentlemen" video. Which sounds a bit like one or two of my more regrettable experiences in the last few years.
The dev diary goes on show off the whole main cast, including Zelda Williams, Rex from Toy Story and the Ice King from Adventure Time. Oh, and some kid who thinks being in a video game is really cool because "instead of being in a movie like I've usually been in, I get to be in a game." So that's good.
This isn't Lloyd's first appearance in a videogame, however. In 1996 he starred in a fantastic point and click adventure called Toonstruck. It's basically Who Framed Roger Rabbit which, come to think of it, Christopher Lloyd was also in... Huh.
Anyway, everything that The Odd Gentlemen are doing with King's Quest looks spot on so far. Whisper it, but this could actually be a worthy successor to Sierra's grand legacy. We'll find out when the first episode drops this autumn.
In the meantime, check out the full video below to see and hear Christopher Lloyd, Zelda Williams and their chums in action.