Cheese It: Mafia III's Post-Launch DLC Plans Detailed
Ok, sure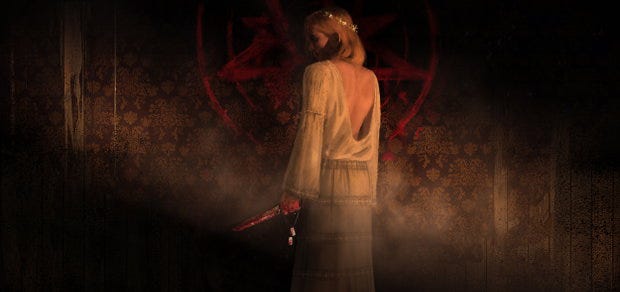 I remain puzzled by big publishers announcing DLC for games before they're even released. "Here are cool things that won't be in the game you're paying £35 for," they proudly announce. "Here's what will cost you an extra £26." We haven't even got to play the game and see if we like it yet they're trying to upsell us on extras - which makes me want the game less. Baffling. Welp, with Mafia III [official site] just over a month from launch - October 7th - 2K have detailed the paid and free extras coming to their open-world crimes 'em up after launch.
On the free side, planned newbits include more outfits to choose from, some flashy golden gun skins, more vehicle customisation options, and more races to zoomzoom.
Then there is, of course, a DLC season pass. £25.59/29,99€/$29.99 will get you three story add-ons along with new vehicles, weapons, outfits, races, and crime opportunities. Don't these story slices sound fun?
"Faster, Baby!"
Fast cars, dramatic chases, and stunt driving take center stage as Lincoln joins forces with his former flame, Roxy Laveau, to take down a corrupt Sheriff terrorizing Civil Rights activists on the outskirts of New Bordeaux.
Kill, kill!
"Sign of the Times"
A string of ritualistic killings has New Bordeaux on the edge of terror. At Father James' request, Lincoln agrees to hunt down the cult responsible, a quest that will take him from the dark heart of the old bayou to the drug-ridden counterculture of the inner city.
Spooky-ooky!
"Stones Unturned"
When a merciless rival resurfaces in New Bordeaux, Lincoln must join forces with CIA agent John Donovan to settle a blood feud that began in the war-torn jungles of Vietnam.
Ooh, that dastardly The Man!
Yep, they sound fun and they won't be in the game. I understand that this pre-launch period is focused on bugfixing and waiting for the game to pass console certification, when the content teams don't have much to do, but telling me about cool not-in-the-game things before I've even played the game is bizarre. Why. Mafia III does look and sound pretty fun but this is all a little off-putting.