Menshoots: See Rage's Co-Op Mode In Action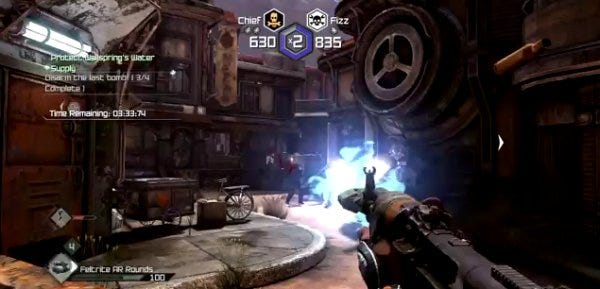 It's often the case that companies release one trailer that gives away more about how a game will actually play that all the other trailers combined. I get the feeling this might be the one for Rage, which really does seem to convey a lot about how the game is going to look and play, present its UI, and everything else. Perhaps it's something to do with being able to see a player's viewpoint and at the same time seeing him from the perspective of his buddy, but I'm getting a really good sense of how the game will deliver itself from this. Take a look and see if you agree.



That's some two-player action, alright. And, being an Id game, it reminds of that first time I hooked up two PCs with a serial cable so that I could co-op Doom. Seminal. Seminal.
Everything is better with friends. Except sitting in a small bath-tub. Get out of my tub, you bastards!