Scroll Through This: First Scrolls Artwork
Magical featured article!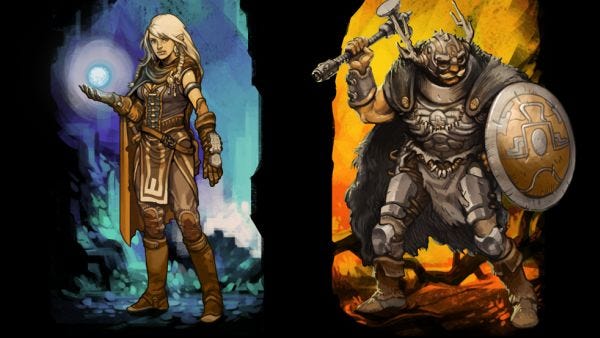 While we may have the best information on Scrolls on the internet, what we don't know much about is what it looks like. At this early stage, what we've got is some concept art by their resident artist, Junkboy. If you want to see it full size, just click on any of the images below. It's also the first four cards of the game revealed, giving you an idea of what sort of characters you'll have in your deck.
To start with, here's a couple from below, but with +1 Coloured In:
Clearly the spelling and grammar aren't final, but here's a Troll Warrior:
A Dwarven Warrior, who - like Jim - does double damage to walls.
The Human Thief, troublingly labelled a "nightly sinner":
And an Elf Sorceress, who is worth four logs: