Monaco's Trailer Has Stolen My Heart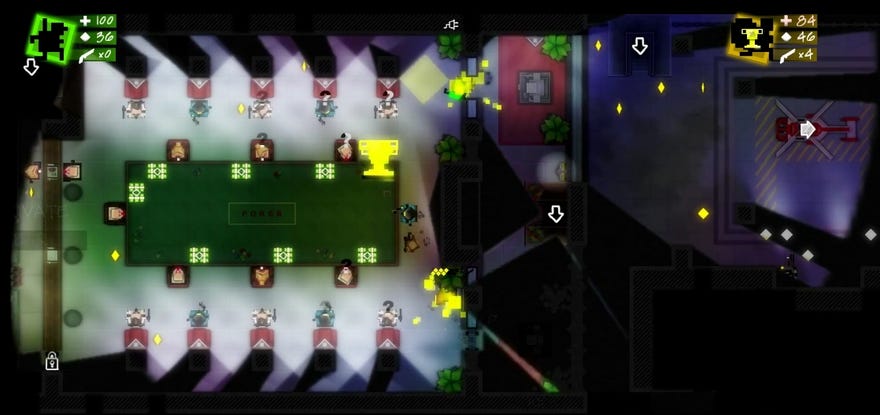 I played a beta of Monaco about, ooh, two years ago. Back then, I was already impressed with the top-down steal(th) game's interesting take on co-op thievery. It was one of those games that already felt complete, and I expected a few months more polish was all it needed. Craig of two years ago was such an optimist! Well, we all know the truth, and the game did not make my launch window. I was made to look a fool! But I can't stay mad at Monaco. It will finally be out on April 24th, and there's a trailer showing of where all that time was spent.

He coded charm into his game. I was seething with anger before I watched it, but 1m29s later a happy calm settled on me. The music, the voiceover, the cute skellingtons that dead people leave behind, they all worked on me like a deep-tissue massage from Johnny Depp. Watch the trailer while I collapse into a boneless mess on my beanbag.