Mr B(ulletstorm): "We're Big On Vistas..."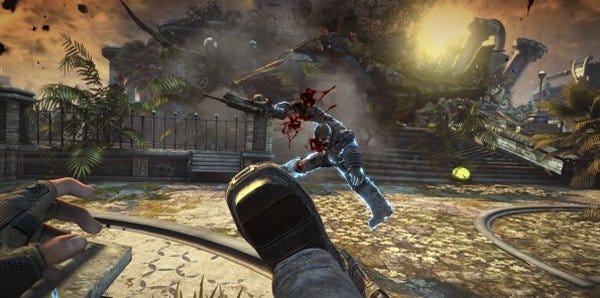 Me and Quintin met Cliff Bleszinski a few years ago. He was the only man in the room wearing leather trousers. This means something, I'm just not sure what. In other news: GT have grabbed a walkthrough of Bulletstorm with Mr B talking People Can Fly's absurdo-shooter through (below). It contains a bunch more footage, with a rechargeable cyberbuddy, and some really lovely vistas. So that's nice.
I was also amused to see this Bulletstorm news story over on VG247. That's thinking outside the box, graphics fans. Clever stuff.