Need For Speed "Full Reboot" Announced
I've got that need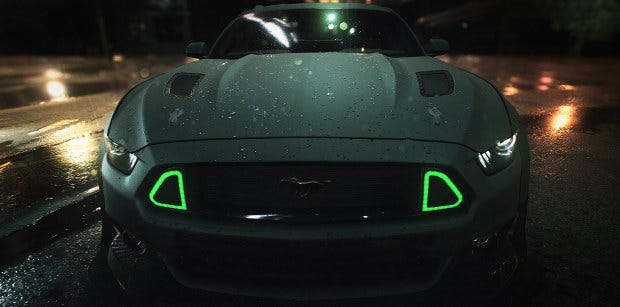 2014 was the first year since 2002 to not receive a new Need for Speed game, but Electronic Arts said they'd bring the racing series back for 2015 and here we are. EA today announced the game named simply Need for Speed [official site], a "full reboot" of the series.
Details are thin for now but the important stuff: yes, it's set in an open world, and yes it's set in perpetual night. It's due this autumn and being made by NFS Rivals developers Ghost Games, a studio which absorbed a whole load of folks from Burnout Paradise devs Criterion. There's a trailer.
About all we know about the game is summed up by this sentence from the announcement: "The game delivers on what the fans want, and what Need for Speed stands for - deep customisation, authentic urban car culture, a nocturnal open world, and an immersive narrative that pulls you through the game." Okay then. EA have also roped in folks from their own car fan site Speedhunters, if that means anything to you.
All I know is that I want to drive sideways at high speed through a neon nightscape.
This here teaser trailer is not gameplay, though EA say "All footage captured in game". Pinch of salt and all that. The "first full trailer" is due at E3, on June 15th.