Need For Speed Reboot Looks Pretty And Fast
Zoom zoom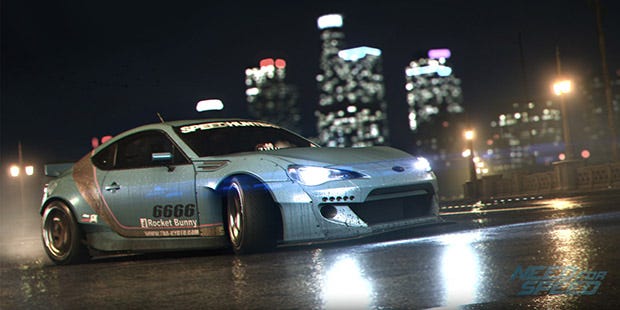 Look, I don't like cars and cars don't like me. Having said that, the new Need For Speed [official site] reboot is looking really, really pretty. I can appreciate a fine looking game, even if I can't drive for toffee. Below you'll find the E3 trailer. It's all shiny paint and blinding headlights and urban fantasy. In a good way.
If you missed seeing the gameplay footage shown during EA's press conference this week, make sure you check that out too. There are some impressive FMV to gameplay transitions among as it shows off the range of customisation options for your car. Which I guess is a driving game's version of character creation? I'll probably roll a Car-jit, personally.
After customisation, there's some actual driving gameplay. It bears repeating just how impressive this game looks, visually. Judge for yourself as you watch the video below.
The game's due on November 3rd.