People Vs Predators: Crysis 3 Hunter Mode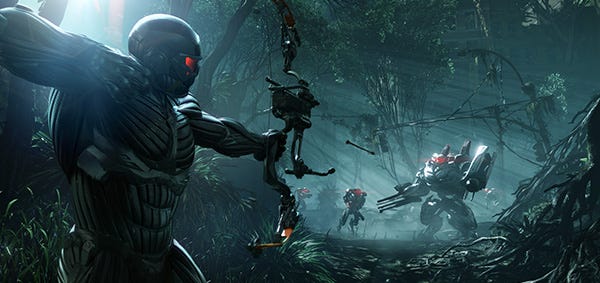 More footage from the weekend's Eurogamer shindig. Crysis 3's 'infection type multiplayer mode, Hunter, is shown in a new video, demonstrating the Museum of Modern Art map. I'm not sure if everyone else already knew this but the Crash Site mode from Crysis 2 is back as well. That's all about reaching and securing a location on the map and made for some interesting use of space in the previous game. Both are explained and shown in the video below. The Hunter mode does seem rather weighted in favour of the hunters, perhaps making it an indictment of the killing of living things for sport. Those poor operatives, fighting invisible enemies, don't stand a chance.
One EMP grenade each? Buy more, or wear some sort of fancy goggles! What kind of future doesn't have magical goggles?